What are some of the things you are most interested in when you are just taking some time to relax?
As a parent, you have quite a few responsibilities, especially if you have kids. You know it's like to be at that age because you experienced it first.
So you already know that kids are going to feel the need to be entertained as much as possible.
Although, what do you think your kids like doing the most? That's the big question that you have to ask yourself.
One thing that kids love taking the time to do is watch as much television as they can. With there being so many great things to watch, who could blame them?
Now, there is indeed a great number of things to watch, but the need for something new is always there.
This means it will help for you as a parent to be on the lookout.
If you see something the kids might like they can check it out for themselves.
With that being said, it just so happens that there is something they just might want to watch.
It's time for the kids to take in the animated series of the year.
Hulu's Brand New Animated Series
Most are familiar with the many shows that Hulu has to offer.
But now is that is the time for something different, something tha the kids are going to look forward to.
That's right its time to introduce the youngsters to Hulu's brand new animated series The Mighty Ones!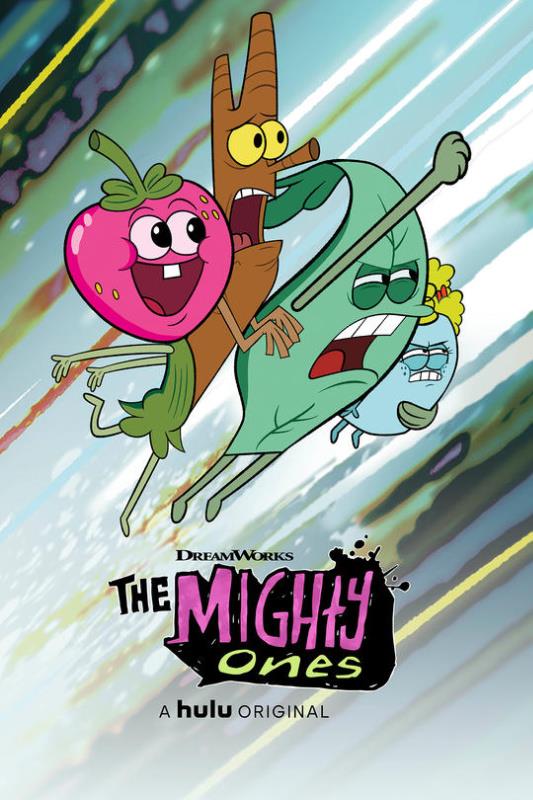 In every backyard a secret world exists filled with tiny creatures.
The Mighty Ones follows the hilarious adventures of the smallest of them: a twig, a pebble, a leaf, and a strawberry who call themselves "the Mighty Ones."
These best friends live in an unkempt backyard belonging to a trio of equally unkempt humans who they mistake for gods.
Despite their diminutive stature, The Mighty Ones are determined to live large and have fun in their wild world.
The series comes from DreamWorks Animation and is executive produced by Sunil Hall (Pickle and Peanut) and Lynne Naylor-Reccardi (Samurai Jack).
This is something that the kids are going to love! Just be prepared for them to take over the television at some point.