If there is one thing I know for sure, people love to sit at home and relax as much as they can. It doesn't matter if you are with friends or family, relaxing is always great. Now there are plenty of things to do when you are relaxing in the comfort of your own home. In fact, one of the most popular things to do happens to be watching television. Believe it or not, it will always be the perfect thing to do.
Now if you think about it, people aren't the only ones who enjoys a great channel. Have you ever noticed that your dog plops down next to you while you watch TV? Well, they might have a passion for what's on the big screen just as much as you do. They probably wish they could enjoy something on television too, well, not all that is possible. So go ahead and check out all the information I have for you below.
Dogs Can Relax In Front Of The Big Screen
As much as we love to watch a good TV show, its time we all gave our pets the same joy. If you think your dog loves to watch TV, then you should consider getting them DOGTV.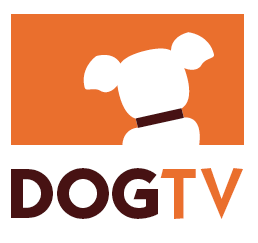 DOGTV provides television for dogs as a 24/7 digital TV channel! This is a subscription service that is filled with dog – friendly programing scientifically developed to provide the right company for dogs when left alone. The channel was designed by world leading pet and TV experts. Experts who know what it takes to make sure your dog gets the relaxing vibe you need.
Now everything shown through this incredible channel was researched and scientifically developed. With different content is meant to appeal to dogs. One of the greatest things about this channel is that it can be enjoyed from just about anywhere even with a mobile device. DOGTV just might be the perfect solution to getting your pup the entertainment they deserve.
There is nothing more satisfying than seeing your enjoy the same thing you do. So go ahead and check out all the information I have for you above.
Connect with DOGTV: Site | Facebook | Twitter | Instagram