Be Smart and Use The CTEK Smart Battery Charger!
I recently received the CTEK MXS 5.0 Smart Battery Charger. Now, I know nothing about cars, but this little gem makes it easy. This smart charger safely charges and maintains your battery life. Actually, I would say this battery charger is intelligent! It has a special temperature sensor so your battery gets only the amount of charge it needs.
Remember the old chargers? I'm sure most of us are still using them. Standing out in the cold while your battery laughs at you. This charger makes it so much easier! No more guessing if you plugged it in too long, or not enough. It works quickly and efficiently. It even has a set of lights that tells you everything you need to know. My poor husband could use this for sure. He likes to pretend he knows more than he does about cars.
Speaking of my husband, this would make a perfect Father's Day gift. Whether the man in your life is a beginner or an expert, he would get a lot of use out of this. Simply hook it up to your battery and it does the rest. Don't you wish men worked like that? Only kidding guys!
Like I said above, I remember using the old chargers. I had to open my trunk and rifle through the clutter to find the long, annoying wires with the clamps. Then while trying to clamp them down they would hang and almost hit each other, which is a big mistake! This smart charger has the wires and clamps, but they aren't long enough to be annoying. My favorite thing about it is the small pouch that holds everything. At first, I wasn't sure it would all fit, but it absolutely did. No problem at all. Now I don't have to worry about finding it in my clutter. It will be sitting nicely in my glove box…waiting patiently.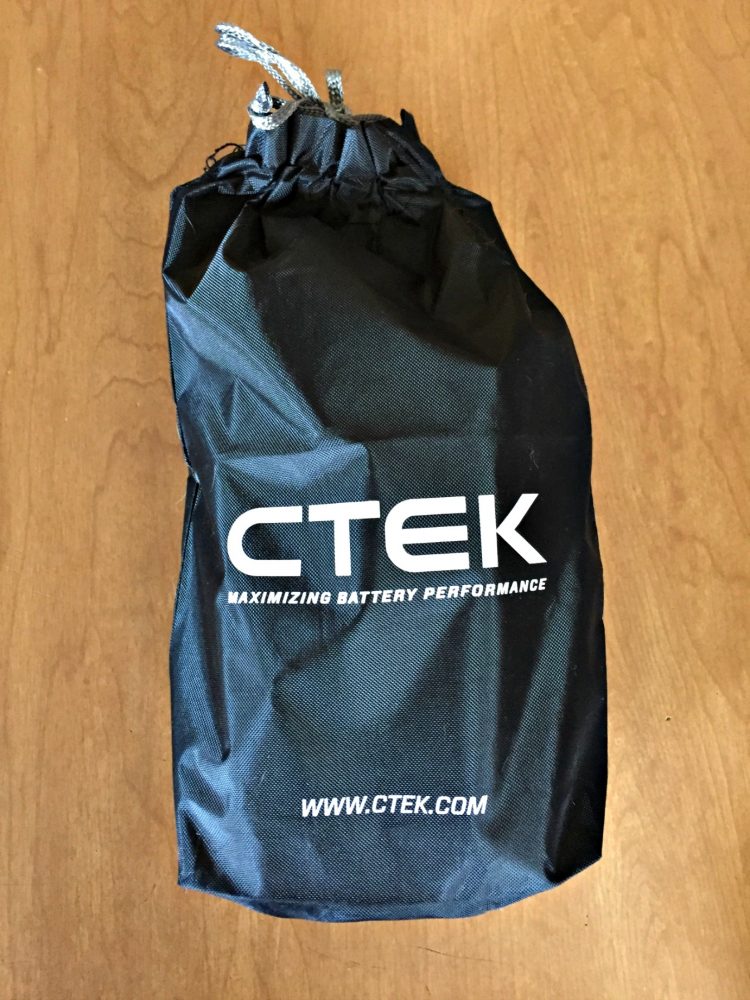 Hopefully, you know someone that could benefit from this awesome charger. If you don't, get it for yourself! You won't be sorry. I'm glad my battery is working properly, but I can't wait to use it.
Connect with CTEK/ Facebook/ Twitter/