The Holster Holds All of Your Hot Stuff and More!
I had never heard of the Holster, but I'm glad that I know what it is now! This cool Holster organizes bathroom clutter, it is heat-resistant up to 500 degrees, so it holds your styling tools while in use! It sticks to any kind of smooth surface and it comes right back off so you can put it away. It even works on pedestal sinks. Again…no clutter!
If you are looking for a great gift for your Mom on Mother's Day, look no further. Who among us doesn't like organization? As a matter of fact, I have a great idea! Get Mom (or whoever) flowers and display them in the Holster, then she gets two gifts in one. Our Mom's deserve the best that we can give her, and I think she would love using the Holster.
Get Creative!
If you want to get creative, you could use the Holster to hold a glue gun (as I said above), or even to hold your spoons/utensils on the stove. My Mom is a crossword fanatic! She sits in her room and writes in her books, and she even has books to look up certain things. I guess that is the old-fashioned way to "Google". So she was excited when I gave her this Holster. She keeps her pens and pencils (and whatever else she can fit in it). It comes in a variety of colors and sizes. I was even thinking you might be able to use the Holster on a ladder to hold your hammer and nails. It would depend on how heavy your hammer is I'm sure.
Back to the variety of colors and sizes. They have a Holster for your every need! They have a BBQ Holster (to hold the greasy tongs and spatulas while grilling). What a great Father's Day gift idea. There is the Lil' Holster and one of my favorites, the new two pocket design. You could use this on your bathtub while cleaning to hold your supplies. They also have the Hobby Holster, which obviously holds glue guns and everything else you use while crafting. There are so many to choose from. You need to go to their website and see for yourself! I will have links below if you are interested.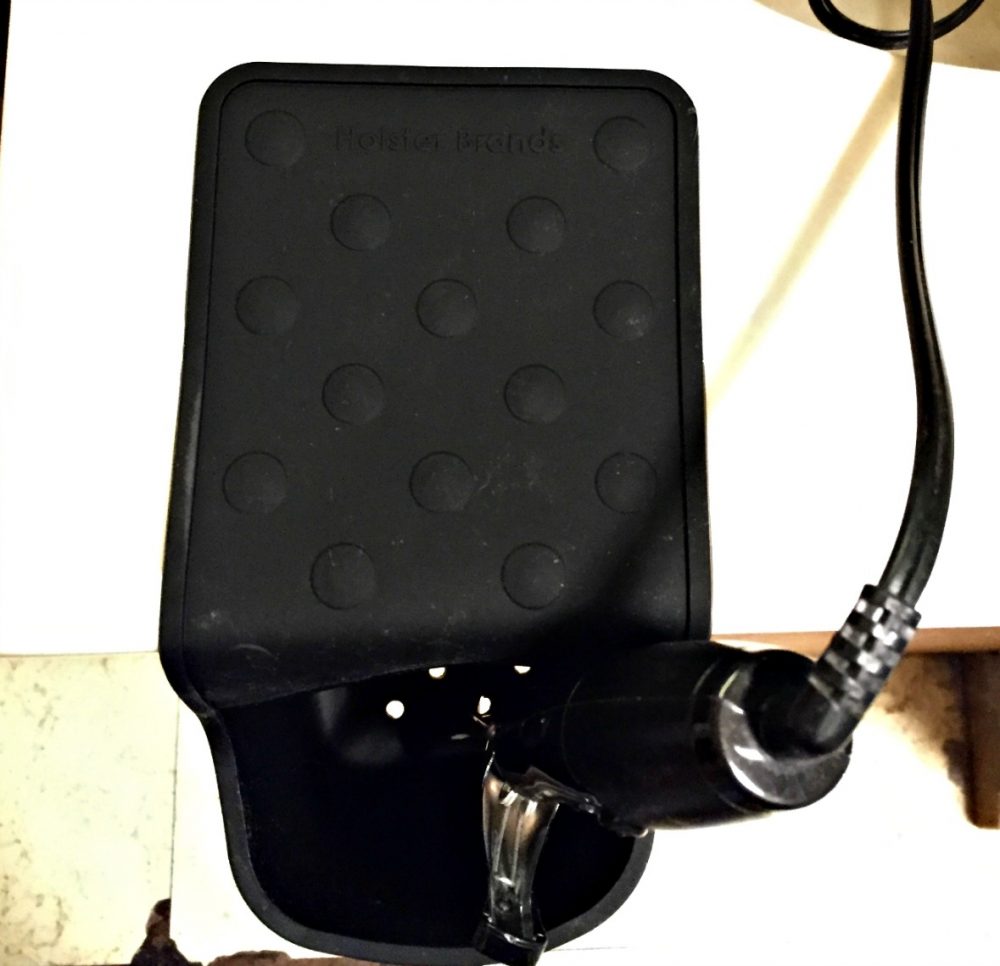 I almost forgot one of the best parts of the Holster! It cleans so easily. You simply wash it with water or rubbing alcohol and that's it. Pretty great product if you ask me.
Get your loved one (or yourself) their own Holster!
Connect with Holster/ Facebook/ Twitter/ Instagram/