Everyone thrives off of different cases, and some of us share the same interests. Think about all the things you do, or maybe something that you want to give a shot. There will always be something that might catch your eye, and that's the beauty of life. I love taking the time to try something different, even if I have to turn to a source of health. The question is, what would be something to lean to?
There are a ton of activities to think about throughout your life. Some are more appealing than others; you just have to think about what you'd be interested in. In fact, when it comes to things like exercise and training, it peeks my interests. This is a common category that a ton of people are interested in. I think I have just the selection for you, so check out what I have for you below.
Join Dolph Lundgren On His Journey
It isn't easy finding the right source for your when it comes to training routines. So instead, you could turn to a star who can help you achieve your goal. Sure you may be thinking there isn't one you can think of. So it's time you checked out Dolph Lundgren: Train Like an Action Hero!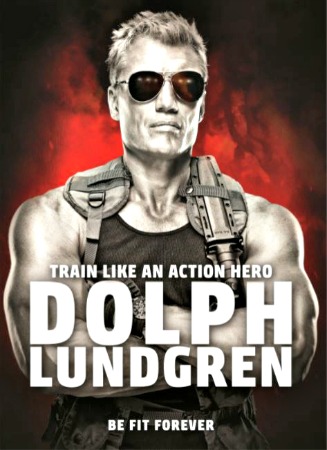 Dolph has created a personal philosophy of fitness based on martial arts, yoga, strength training, biochemical research, professional sports, and more than forty starring roles in classic action films. It's a logical, fun, and a surprisingly easy path to total fitness—whether you're at the office, with friends, playing sports, or in class. This is the ultimate lifestyle to improve your health and build your physique! He even has special tips including:
Briefing: The reasons you need to get fit
Mission: Personal training and health philosophy
Weaponry: How to best combine strength exercises, cardiovascular, and flexibility training
Special Ops: Stick to your goals even while away traveling
Fuel and Supplies: The best foods and supplements to build your body
Fit Forever: Stay in shape for the rest of your life!
It's your time to train like you've never trained before, so this is the book for you. So go ahead and check out what I have for you above.