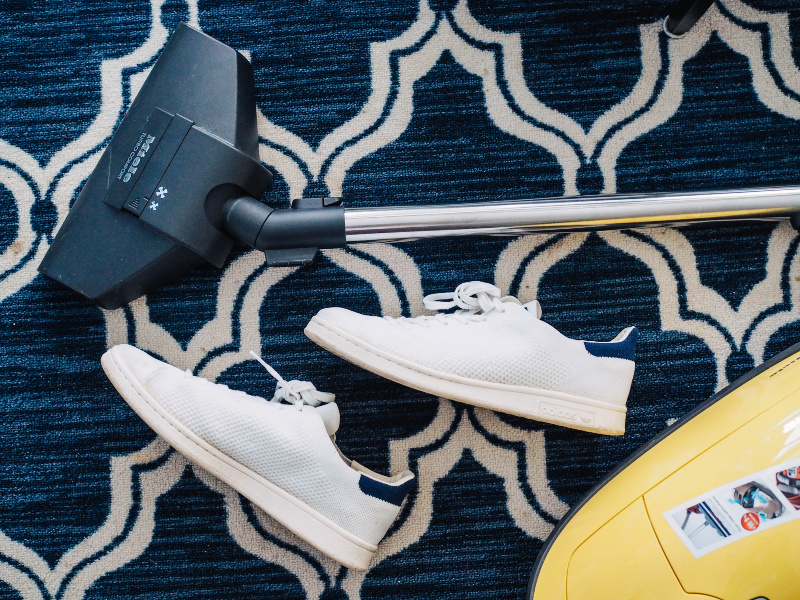 Whether it's the house or your office space, cleaning your surroundings is a never-ending task. Dust and dander, disorganized drawers, and hoarded junk all contribute to dirt build up. This is what causes various respiratory complications like asthma, wheezing, and other lung problems.
For those who don't have allergens, this may sound like an exaggeration. But think about the airborne pathogens we're all scared of getting like influenza or chicken pox, these are all caused by something minuscule and has evolved into infectious microbes.
To avoid risking your health, you must make vacuuming a priority. Choosing the best vacuum cleaner for your home and office is imperative for a much cleaner living and working environment. Here are some of our suggestions.
Shark Navigator Lift-Away Professional NV356E
This upright vacuum cleaner comes with a detachable canister to help you clean hard to reach areas. The Shark Navigator also promises to clean 999% of dust and allergens with its Anti-Allergen Complete Seal Technology and a HEPA filter. The Brush Roll Shut-Off allows deep carpet and hard floor cleaning. To clean the Shark Navigator, all you need to do is wash the pre-motor foam and felt filters every three months, then wash and air dries the HEPA filter once every two years.
Bissell Pet Hair Eraser 1650A Upright Vacuum with Tangle-Free Brushroll
If you have pets at home constantly shedding their fur, then this is the vacuum cleaner to get. The Bissell Pet Hair Eraser is specially designed to help pet owners clean up after their hairy dogs and cats. It comes with a tangle-free brush roll to remove embedded pet anywhere. There's a swivel feature which allows it to do an edge-to-edge cleaning with its innovative suction technology. Its snap-on handle comes with a brush so you can enjoy a scatter-free cleaning. Additionally, it has a hands-free emptying system so that you won't get those hairs on your hands when you're cleaning the vacuum.
Bissell CrossWave Floor and Carpet Cleaner with Wet-Dry Vacuum, 1785A
This is another Bissell vacuum cleaner that you might want to have in your home if you have kids. It is capable of cleaning both hard floors and rugs and both wet and dry mess. So think about your kids playing around and then accidentally spilling juice or their food on the floor, you can easily take advantage of the brush roll with 3,500 rotations which can switch between hard floors and area rugs with just a push of a button. You can also control the amount of cleaning solution you use with its on-demand solution trigger.
iRobot Roomba 960 Robot Vacuum
For the modern household, a vacuum cleaner you control through your smart device. It comes equipped with a Power-Lifting Suction which delivers five times the power than the previous Roomba models. The iRobot also has a patented iAdapt 2.0 Navigation with vSLAM technology which allows it to map its surroundings so it can clean around and under furniture. It has a 3-stage cleaning system, which means it can clean dirt and dust you can see, and the allergens and dander you cannot.
When keeping your house and office safe, it isn't just about keeping the sharp objects out of reach or removing any object that can injure you. It's also about cleaning your surroundings to make sure you won't get infectious airborne diseases caused by microbes. Consider getting these vacuum cleaners or browse through the best vacuum cleaner for your home and office to get your cleaning started.