Charleston, South Carolina is a city with a rich history, being one of the first cities ever in colonial America. Charleston was a big proponent of the American Civil War where the first shots were fired, officially starting the war. Due to this, Charleston has a diverse amount of southern architecture and influences that are still visible to this day. If you plan on moving to Charleston, there is more than you need to know other than some basic history. Charleston is a unique place that is shaped by history and its ecosystem.
Edmondston-Alston House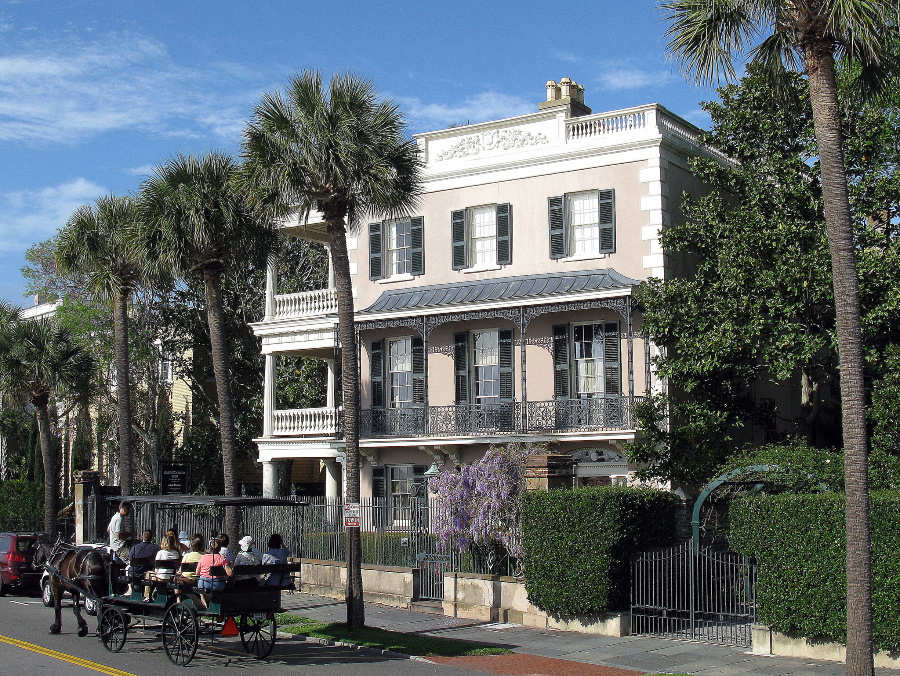 Edmondston-Alston House has a rich history, being one of the first houses to be built right along the sea in 1825. Comprised of Corinthian columns and Greek revival interiors, the Alston house offers an insight into the rich plantation homes of upper-class Charleston. It's rich 19th-century architecture also comes complete with family portraits and heirlooms, which offer a unique look into the long history the house has endured. For history buffs, the Alston name rings famous around here and the Alston house is one of Charleston'sbest-hiddenn secrets.
Fort Sumter National Monument
See for yourself the infamous fort that launched the nation's bloodiest war. Home to civil war cannons and the original stone caverns of the fort, this landmark offers a museum and informative tour of the place that started the civil, including the first battle itself. It's a great trip to take the family on as ferries descend from Liberty Square and offer days tours of the facility.
Waterfront Park
Considered the best place to view the sunset in Charleston, Waterfront Park has received the Landmark Award from the American Society of Landscape Architects. With eight acres of beautiful cobblestone paths to walk through, Waterfront Park offers perfect views of Fort Sumter, Charleston Harbor, and Ravenel Bridge. Waterfront Park is a great choice for families, with a giant splash fountain that is great for hot days.
The Architecture
You may have noticed that 19th-century buildings around Rainbow Row and the city features circular disks on the outside. Those were actually put there to add structural stability after a 19th-century earthquake that rocked the city.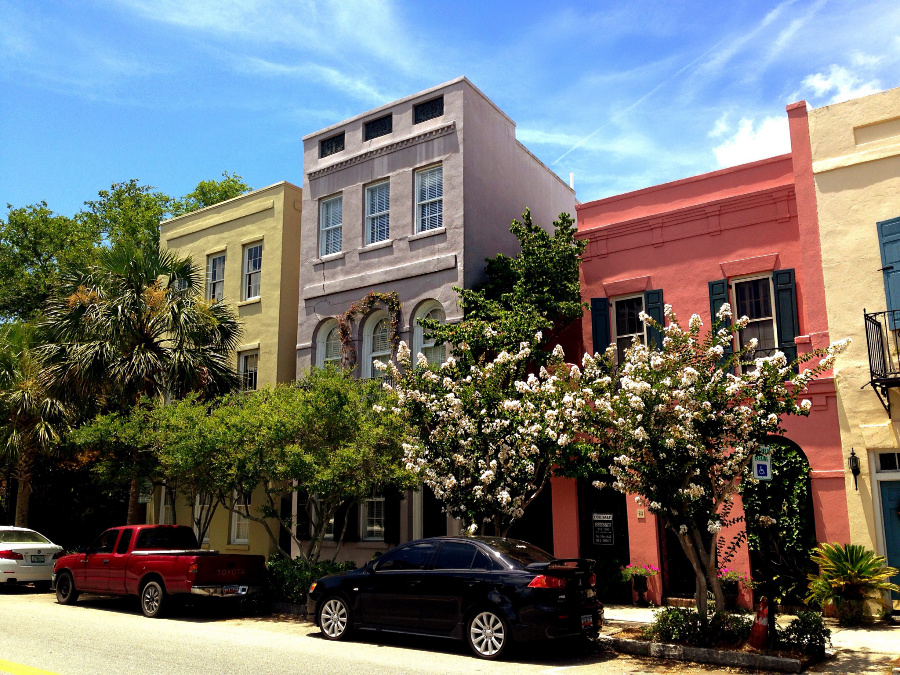 For another fun fact, Rainbow Row features the longest single line of Georgian houses in the United States. Whether it's viewing the row of mansions lining Charleston's southern harbor or viewing the eclectic Rainbow Row, Charleston's mid-19th-century architecture remains one of the most unique and endearing parts of this city.
Endless Seafood
Charleston is a seafood lover's paradise boasting a seafood restaurant on every street corner. If you like to cook your own food, don't worry- on the shore, there are plenty of seafood markets to get freshly-caught seafood.
Beaches and More Beaches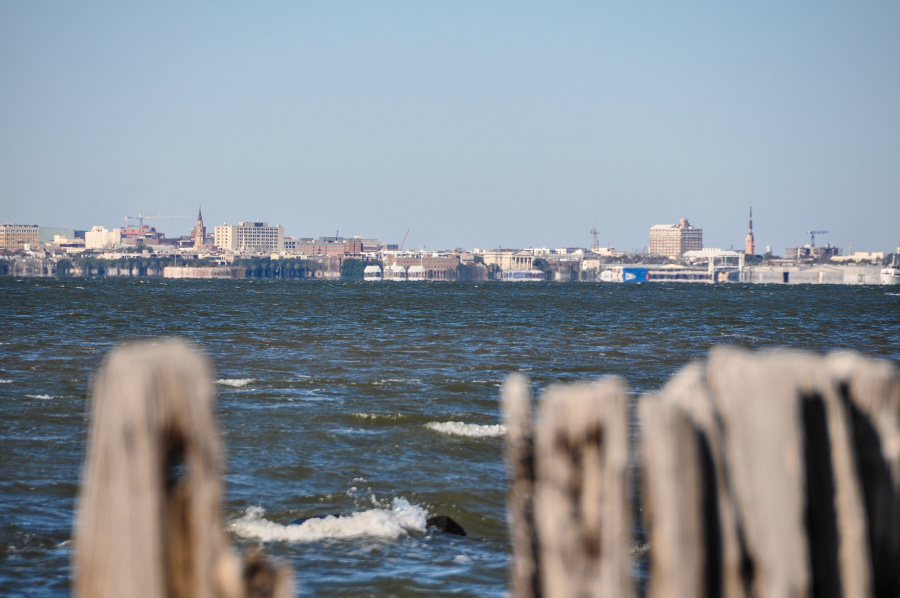 If exploring is your thing there are a variety of empty spots on the beach to watch the sunset along the ocean. Between Sullivan's Island and Folly Beach, Charleston boasts some of the best and most remote beaches on the east coast. A must-see for any family planning a day trip to the beach on their next vacation to Charleston.
Wildlife
One neglected area of research that residents tend to ignore is the wildlife around the area. With Charleston being a coastal city, there's a diverse group of marine life that may seem alien to new residents, especially if they previously lived in a landlocked state. This may seem trivial, though if you have a family it is important to know what marine life exists near the coast.
The variety of marine life you will see are popularized in media such as the Bottlenose Dolphin, Hammerhead Shark, and an array of Bivalves, though there are a plethora of exotic creatures from channel bass, redfish, and red drums. Most of the marine life around the area is harmless and playful, especially the Bottlenose Dolphin. If getting close and interacting with the marine life is too much, there are several aquariums around Charleston, especially the South Carolina Aquarium.
Weather
The Weather in Charleston is for the most part always hot and always sunny, so sunscreen is a must. The weather is perfect for anyone who loves cardio, and exercising early in the morning along the boardwalk is delightful, especially to see the sunrise as you run. There's literally no bad time of year to visit South Carolina.
When looking for Charleston real estate, doing research into a bit about the area's history and environment can really give you a feel for the type of people who live there. Charleston has a rich southern history with an array of marine life and seafood restaurants, really giving a unique sense of culture around the area. This city has a diverse amount of actives for people to enjoy of all ages, from parks, architecture, marine activities and more. There is never a dull moment in Charleston!