If you're looking for some tasty stocking stuffers, then look no further. The Snack Factory has what you need!
Tasty Stocking Stuffers from the Snack Factory
Do you love pretzels? If so, you have to check out Snack Factory. They have turned pretzels into crisps. It's genius, and yummy! Now you can eat them like crackers and top them with your fave toppings. How about cream cheese and diced jalapenos? Yum!!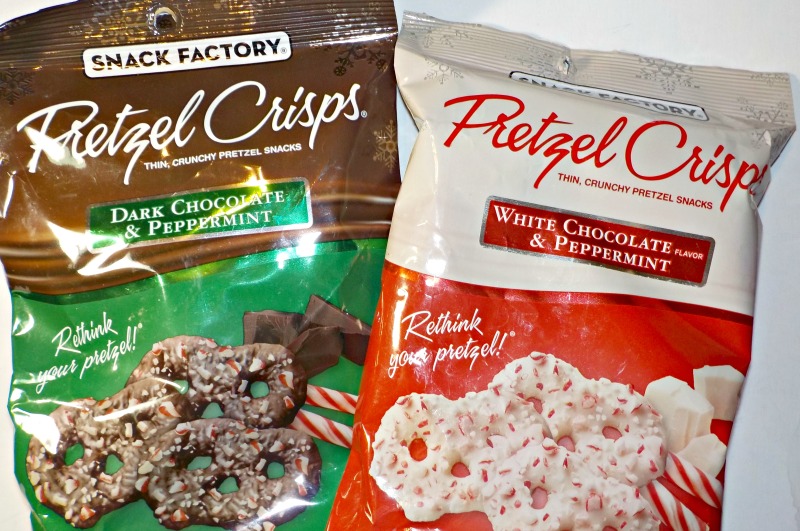 Since we're talking about stocking stuffers, then check out their Holiday Indulgents. These are perfect for stocking stuffers. They have Dark Chocolate and Peppermint, or White Chocolate and Peppermint. (I may or may not have tossed down and entire bag of the Dark Chocolate Peppermint crisp yesterday….)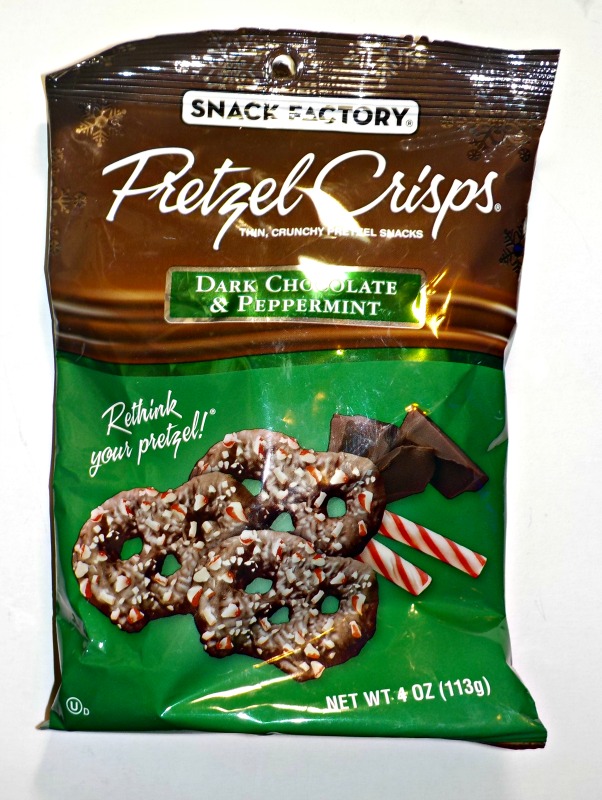 So Much Flavor Packed into a Small Pretzel Crisp
The folks at Snack Factory really are snacking geniuses. They have figured out how to pack a punch of flavor into each one of their pretzel crisps. There are a ton of flavor combinations to choose from too!
You can get them in Original flavor, Everything, Garlic Parmesan, Buffalo Wing, Sesame, Sea Salt and Cracked Pepper, Honey Mustard and Onion, Bacon Habanero, and Sriracha and Lime. All of these will make fantastic snacks for your holiday parties too!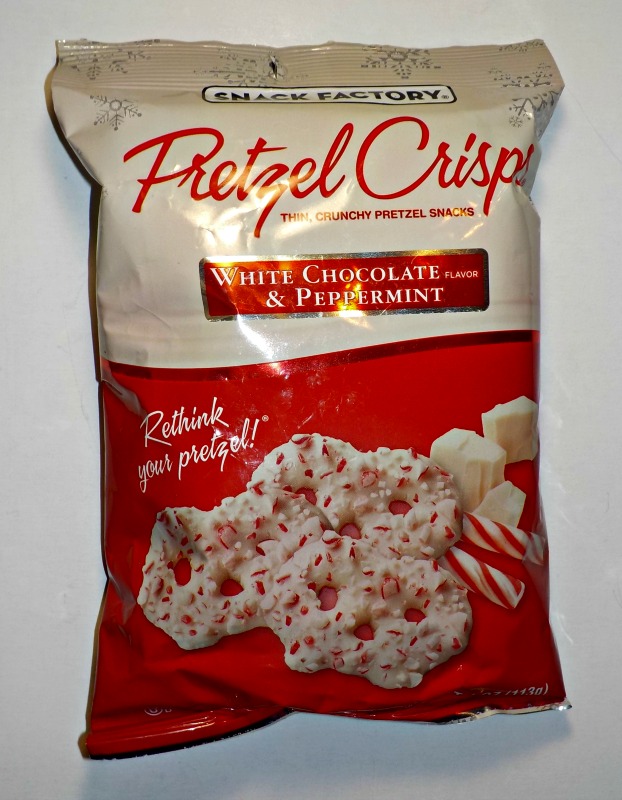 Every Day Indulgents
For a little indulgence every day, check out the Every Day Indulgence flavors from the Snack Factory. They have Dark Chocolate Crunch, Milk Chocolate Crunch, and Peanut Butter Crunch. (I want them all.) There's something so satisfying about a snack that's sweet and salty, and crunchy too! They are so good!!!!
A Spin on Tradition
When we were kids we always knew it was the holiday when Daddy would bring home a giant pepperoni stick from the deli at work. Then he'd get this yummy veggie cream cheese spread and we'd eat it on crackers.
While we still do the stick of pepperoni, and the veggie spread, this year I'm serving more than crackers. This year there will be a few flavors of Pretzel Crisps from Snack Factory. I know my family is going to love them!