We are only eleven days into December, which means we are just fourteen days away from Christmas. This is the time of year that we've all been waiting for. Everyone is hoping to plan the perfect gathering for everyone to have a merry time at. Both family members and close friends come together and exchange gifts and memories. It's the last celebration before 2018 arrives.
Now, there are probably a good number of people still left on your shopping list. It may seem like the shopping craze is over, but it's just getting started. Most people usually handle the kid's gifts first, and that's exactly what my family has done. Now its time to start thinking about others, and there is plenty of time to do so. The question is, where do you even begin?
Raise Your Level
Of all the technology in the world, one of the more popular means of tech is gaming consoles. Kids, teens, and adults enjoy what gaming has to offer. Plus, it has continued to evolve as each generation passes. If you have anyone in your family who is passionate about gaming, then I have the perfect idea for you. Along with having to choose the best desk, there is another way to contribute. Help them take their gaming experience to new heights with the help of the ROCCAT Khan Pro.
Designed for epic moments, the Khan Pro puts you in the esports zone! ROCCAT combines German innovation and a passion for gaming to develop industry-leading gaming peripherals. These beauties are just a taste of what their products are capable of.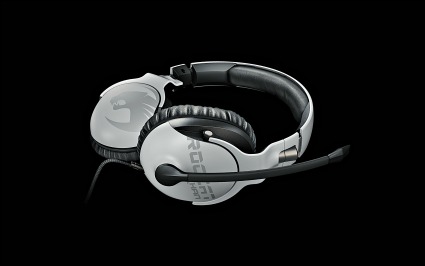 It's the first Hi-Res Audio compatible gaming headset, and it delivers richer highs, mids & lows so you can pinpoint opponent locations with ease. It provides subtle bass, high tones, and clear sounds which are perfect for competitive gaming! It also features a robust design with adjustable stainless steel sliders for the optimum fit. It's more than just your average headset, anyone who loves shooters or any other games will need this beauty. Here are a few more details for the Khan Pro:
Impressively light-weight construction (.5 lb.) and shape conforming to the natural shape of your ears for unparalleled comfort.
Respond between 10-40000Hz, allowing it to hit the lowest lows and the highest highs
Compatible with PC, Mac, PS4, Xbox One and most mobile devices for multi-platform use
If you have a gamer in your life, then this is the perfect Christmas gift for them. Give them the chance to experience the true competitive edge of the gaming universe.