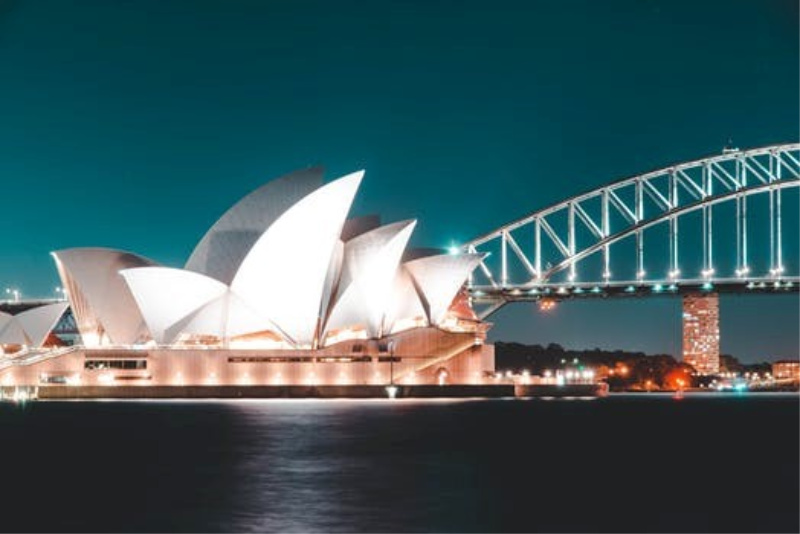 Actor Russel Crowe once said, "If you put 20 cents in me and ask me to talk about Sydney, I'll talk all night."
Yes, people have been talking about Sydney since its founding by a batch of 750 British convicts back in 1787. The first colonists arrived a year later, laying the foundation for one of the world's most beautiful and beloved cities.
What's the best way to explore this fascinating city? Sydney Harbour cruises are the perfect solution!
In this post, we'll provide an overview of what to see around Sydney Harbour, both on and off the cruise boat.
Sydney Harbour at a Glance
So, what's the big deal with Sydney Harbour anyway?
For starters, it's the largest natural harbor in the world, covering an area of 21 square miles. It contains over 150 miles of shoreline and a dozen small islands.
You might also hear it called "Port Jackson." It was named in 1770 by Captain James Cook in honor of the Admiralty Secretary at the time, Sir George Jackson.
Today the harbor is home to over 20,000 boats, ranging from tiny motorboats and sailing ships to luxury ocean liners. It's also lined with instantly recognizable sights like the Harbour Bridge and Sydney's famous Opera House.
Speaking of sights, let's talk about what you'll see on a Sydney Harbour cruise.
On the Itinerary
Sydney Harbour cruises range from an hour to a full day, depending on how much you want to see. There are also lunch, dinner or sunset cruises available.
At the very least, your cruise itinerary should include the following sights:
Harbour Bridge
You can't hear the words "Sydney Harbour" and not think of its Harbour Bridge.
Spanning 1,650 feet in length and soaring 160 feet above the water, it's one of the longest steel arch bridges in the world. The highest point of its arch reaches an impressive 440 feet!
The bridge is the main connection between downtown Sydney and neighboring suburbs. It contains a highway, four railroad lines, and two pedestrian walkways.
Interestingly, when the bridge was commissioned in 1912, it was originally designed as a suspension bridge. World War I delayed the start of the project until 1924 when new steelmaking technology allowed for an arch design instead.
As you cruise the waters of Sydney Harbour and watch the bridge pass high above your head, you'll quickly understand the hype.
Opera House
With its white sail-shaped roof structure and waterfront location, the Sydney Opera House is one of the most photographed buildings in the world.
Located just east of the Harbour Bridge, the iconic opera house sits at the end of Bennelong Point. It was created by Danish architect Jorn Utzon, who won the international design competition in 1957.
The Concert Hall seats over 2,600 people, while the Opera Theater holds 1,500. There are also multiple smaller theaters (including an outdoor court) used for other performances.
In 2007, the Sydney Opera House earned a spot on the UNESCO World Heritage Site list. Like other sites around the harbor, the view from a cruise boat is especially awe-inspiring.
Island Hopping
Remember those harbor islands we mentioned earlier? Why not choose a cruise itinerary that allows you to visit a few of them?
If you want to sit back and enjoy the views, Shark Island is the place for you. (Don't worry—it gets its name from its shape, not its wildlife!) It's ideal for a beach picnic and also offers plenty of opportunities for swimming and snorkeling.
Cockatoo Island is a must-see attraction for history buffs. It's one of 11 UNESCO World Heritage sites that relate back to days of convicts and colonies. You can camp out in permanent tents or sleep in heritage buildings from when the island served as a naval shipyard.
The smaller island of Fort Dennison also provides a fascinating insight into the lives of those early convicts. Be sure to reserve a table in advance if you want to have lunch at the island's only restaurant!
Whale Watching
Are you lucky enough to be visiting Sydney between May and November?
If so, you might get the chance to see some of the 20,000 humpback whales that migrate each year along the coast!
During whale-watching season, dozens of companies run cruises specifically to see the whales. This is one experience you don't want to miss!
Of course, there's no rule that says you have to share your cruise with hundreds of other people. Why not rent a boat and enjoy your own private tour instead?
All Ashore!
Just because your Sydney Harbour Cruise returns to its dock doesn't mean your journey has to end. Now's the time to see some of those same great sights up close.
Most cruises begin and end at Circular Quay, so let's start there. The Opera House and Royal Botanical Gardens are at one end, while the historic Customs House and Contemporary Art Museum are at the other.
If you're brave enough, sign up to do the Bridge Climb to the summit of the Harbour Bridge's steel arch. If heights aren't your thing, you can also enjoy great views from the (much lower) Pylon Lookout.
Whatever you choose to do around the harbor during the day, make sure you stick around until the sun goes down. The sight of Sydney Harbour lit up at night is a memory you'll treasure forever!
Sydney Harbour Cruises: An Experience You'll Never Forget
Are you ready to explore the Land Down Under?
From its sunny beaches to its rich history and unique architecture, there's something in Sydney for everyone.
Whatever your itinerary may be, be sure to put Sydney Harbour cruises on the list. It's the best way to see one of the world's most beautiful cities!
Are you feeling inspired? Check out our other recent travel posts for more fantastic travel ideas.