There are always new munchies to try out. From a new version of the classic Welch's or organic fruit snacks to poppable ice cream and fizzy drinks! Take a look at this roundup for some great snack options for your friends and family to enjoy. They're easily available to buy at major grocery stores and perfect for switching things up. Share them with friends, take them to work or save them to celebrate a special occasion! These snacks are delicious and will be a guaranteed hit with everyone.
Spring Munchies Roundup
Welch's Fruit Rolls
The same quality we love in Welch's Fruit Snacks in a brand new format. Featuring fruit as its first ingredient, the Fruit Rolls are gluten free, preservative free and available in three mouthwatering flavors. (Available nationwide)
Welch's Fruit Snacks
With the delicious taste of strawberries in every bite, the Welch's Strawberry Fruit Snacks are made with REAL fruit, are Fat-Free, Gluten-Free and contain no preservatives. Comes in a variety of different flavors.
Go Organically Fruit Snacks
USDA-certified organic, made with real fruit, GMO-free, gluten-free and preservative-free. These tasty and smart snacks are only 70 calories for each individual pack. Comes in different flavors. (Available at Shoprite, Stop & Shop, Giants and more).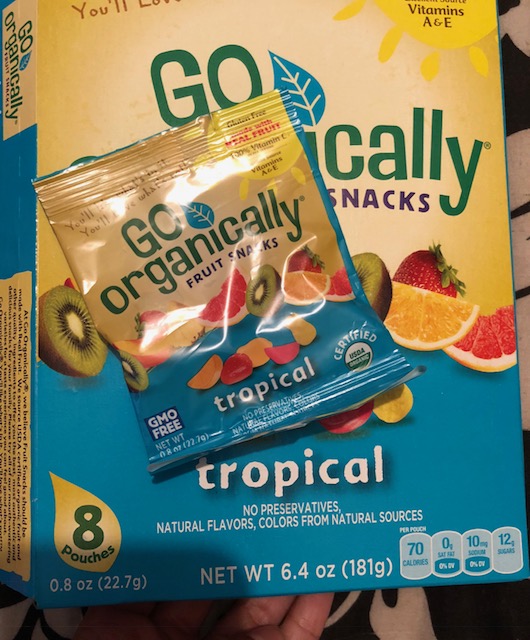 My/Mo Mochi Ice Cream
A carefully crafted snack made with a scoop of premium ice cream wrapped in super soft dough mochi. The 6-pack boxes are available in seven flavor varieties and each ball of My/Mo Mochi Ice Cream is only 110 calories each. Try their new flavor, Salted Caramel –It's delicious! (Available at Gristedes, ShopRite, Costco, Kroger, Safeway and more)
Sparkling Ice
An excellent soda alternative, Sparkling Ice is slightly carbonated for a fun fizz, and contain B-Vitamins, Vitamin D and antioxidants. This light and refreshing beverage contains Zero Calories, Zero Carbs, is Gluten Free, and Sodium Free. Comes in a variety of flavors.
CONNECT WITH…
WELCH'S: Site | Facebook | Instagram | Twitter
GO ORGANICALLY: Site | Facebook | Instagram | Twitter
MY/MO MOCHI: Site | Facebook | Instagram | Twitter
SPARKLING ICE: Site | Facebook | Instagram | Twitter