Summertime skin will be a thing of the past with Seabuck Wonders. Because they offer natural protection to keep you smooth, shiny and looking fresh and clean. Look around at the different ways that the natural sea buckthorn berry can help make summer more fun! While keeping your skin in top condition. And relief from weather-worn summer hands.
This is the best way to help your hair, nails, and skin look healthy. While combining biotin with the sea buckthorn oil, proving to be a very powerful blend. I have noticed as I get older my hair is thinning and my nails are getting more brittle. Since I have been taking these supplements I can see improvements already. My hair looks thicker and healthier, and my nails are getting stronger.
Biotin – a B vitamin that helps to improve the keratin protein structures in your hair, skin, and nails. That encourages natural strength and softness.
Sea Buckthorn – helps promote skin hydration, elasticity, and regeneration. While the antioxidants found in sea buckthorn also plays a role in fighting smaller size damage that can lead to fine lines.
Vitamins A & E – help provide a healthier and brighter complexion.
Omega 3 – another key nutrient in sea buckthorn oil that maintains scalp health. While hydrating your hair and scalp.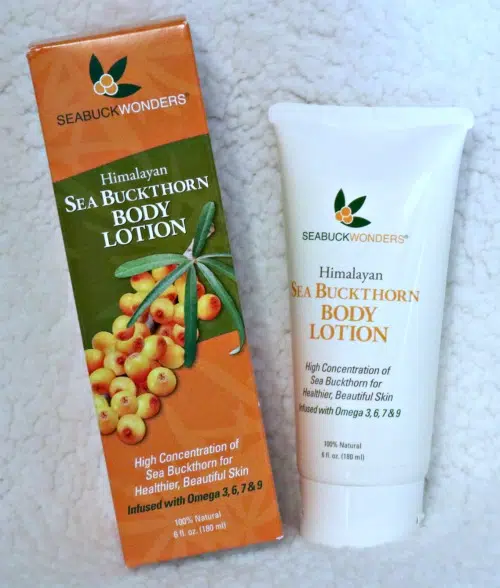 Not only does this lotion smell of naturally scented essential orange oil. But it makes your skin feel soft and look healthy. Because it provides nourishment with age-defying properties for soft, healthy skin. From your face to your hands and feet. Moisturizing while rejuvenating and replenishing your skin's natural balance. The higher concentration of sea buckthorn oil gives you superior moisture retention. And this helps your skin stay looking younger. So this summer, get out there and enjoy. All the time feeling confident that Seabuck Wonders products will keep you looking fresh, clean, soft and sexy!
Follow SeabuckWonders for brand news and updates on their social media sites:
Website
Facebook
Twitter
Instagram
Pinterest