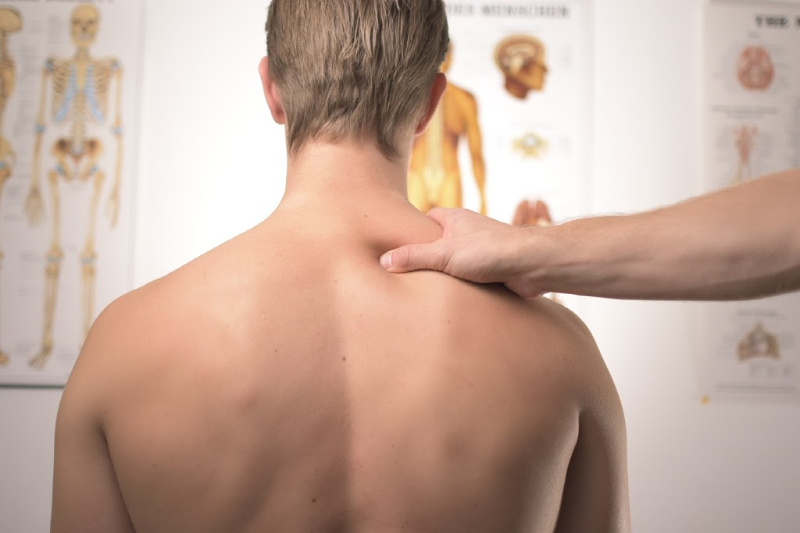 According to Wikipedia, "Arthritis is a term often used to mean any disorder that affects joint". It is not just a single disease but a painful and rheumatic condition. Stiffness, pain in the joints are some of its symptoms that develop over time and in the US alone there are around 50 million adults and 300,000 children affected by Arthritis.
Arthritis is believed to be a non-curable ailment. There are several medications that can reduce the pain and prevent additional damage but science is yet to discover a permanent cure to this treacherous disease. Today, in this article I have listed some home remedies with a credible history with arthritis. These home remedies will also help you avoid the side effects of medicines. So, let's get started with some easy ways of treating joint pain:
Reduce body weight
Overweight or obesity is the primary cause of arthritis. The weight of your body causes extra pressure on your knees and joints. Plus, fat itself is an active tissue that releases pro-inflammatory chemicals in the body. Therefore, losing weight can ease pressure on the joints which in turn will reduce pain and stiffness.
Leverage the magical powers of Epsom Salt
Another great remedy to treat arthritis is the use of Epsom salt as it is known to have high quantities of magnesium, which is considered good for bone health.
Here's how you can use it: Mix 3 tablespoons each of fresh lemon juice and Epsom salt into a pint of hot water. Make sure that you have one tablespoon of this mix twice a day (morning and night) for desired results.
Practice yoga daily
In 2013, a study investigated the effectiveness of a 6-week Iyengar yoga program for young women with Rheumatoid Arthritis. Iyengar yoga establishes the correct anatomical arrangement and uses a bolster to support the body that ultimately eliminates tension and rawness.
The investigated reports said that the people who did yoga experienced significant development in health, reduced chronic pain and better frame of mind.
Combine turmeric and ginger
Turmeric and Ginger are known to have natural anti-inflammatory properties that support in decreasing the pain in the joints and improve their overall well-being. This miraculous duo also acts as antioxidants that fight with oxidative stress, which may lead to the degeneration of joints. Try and consume this daily, best on an empty stomach, and you will soon observe an amazing recovery.
Hot and cold therapy works wonders
Hot and cold treatments might sound contrary but it has an amazing effect on Arthritis. The victims of this brutal disease can leverage the benefits of this treatment, but make sure you take necessary precautions for the skin and discontinue it immediately if a problem arises.
Don't miss out on Exercise
People suffering from arthritis tend to be inactive, due to the pain they feel when moving their stiff body parts. However, exercise is very crucial for joint health and in the long run, can actually help prevent further vandalism to the knees and other joint areas in the body.
Let me give you some quick exercises that a person with Arthritis must follow:
Walking fleet- floated will render cardiovascular benefits.
Use light weights for strength improvement
Aerobic exercises will help you build strength and endurance.
Daily stretches will improve motion and swiftness.
Vitamin D
Vitamin D helps in building strong bones and maintain the function of the immune system. Low levels of Vitamin D expose the human body to high levels of disease activity. While there is no final conclusion drawn about the fact that does Vitamin D supplements reduce disease activity in people with arthritis. But, even if there is the slightest chance of recovery, why would you want to drop it? Vitamin D can be easily found in sun rays and certain foods.
The excruciating pain in the joints and tortuous stiffness of Arthritis becomes intolerable sometimes. Doctors might prescribe you a list of medicines, but using home remedies along with it can give quicker benefits in relieving pain and increase mobility.
Lastly, Don't let Arthritis limit your lifestyle! Try these home remedies, one at a time, to know which one works best for you. If neither of the above-listed remedies does the job, Hondrocream will prove to be an instant relief with its extraordinary composition.