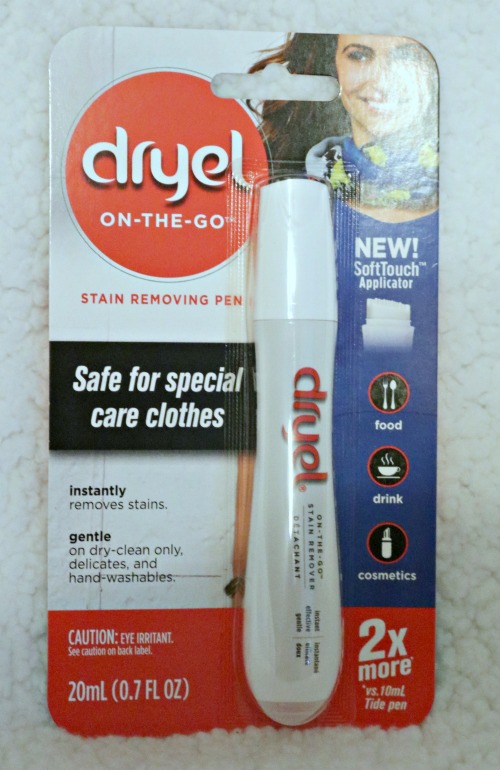 When they designed this stain pen they must have known that I am a messy person. My husband says that he can't take me anywhere to eat. Because I end up wearing most of my food. While the studies prove that Dryel works more effectively than the other leading pen.
And it is time to fire up the grill and start barbecuing! Well, I can already tell you I will have it everywhere. This amazing pen is formulated to work on just about any fabric, wools, silks, rayons, linens, cotton, hand washables and delicates. Even your fancy clothes that are dry-clean only. It is designed for easy use. The applicator has a soft touch tip that will help take out even the worst stains. And works like an eraser to eliminate your stain or spill. While never damaging your clothes.
The Original At-Home Dry Cleaner
Dryel works with your dryer in as little as 15 minutes and will save you up to 90% of the cost of dry cleaning. Now when you need to gussy up your suits, dresses or jeans and sweaters. Just skip the hassle, expense and all those harsh chemicals of the dry cleaner. Dryel can take care of you and all of your clothes AT HOME!
While you are out and about keep a Dryel Stain Pen in your purse or pocket. Because you never know when you will have a spill or stain. Perfect for the student or athlete on the go. Now you can enjoy your summer adventures, bbq's, wedding showers or whatever else you have planned. Without worrying about stains! Because we know that life happens, but now you can be prepared!