Sonnet + Rose – sonnetandrose.com
Let me tell you I LOVE PURSES! I have a handbag for almost every outfit; I have more purses than I have shoes! However, I can't afford those expensive name brand purses that everyone wants so I find cool chic purses that the everyday women can afford. That is where Sonnet + Rose comes in, oh my goodness purse heaven.
Sonnet + Rose is a brand new-to-the-US line of vegan/ non-leather handbags. The bags are very stylish silhouettes, accessible prices ($55 and up.) They have a purse for every occasion and like I said it's affordable and won't break the bank.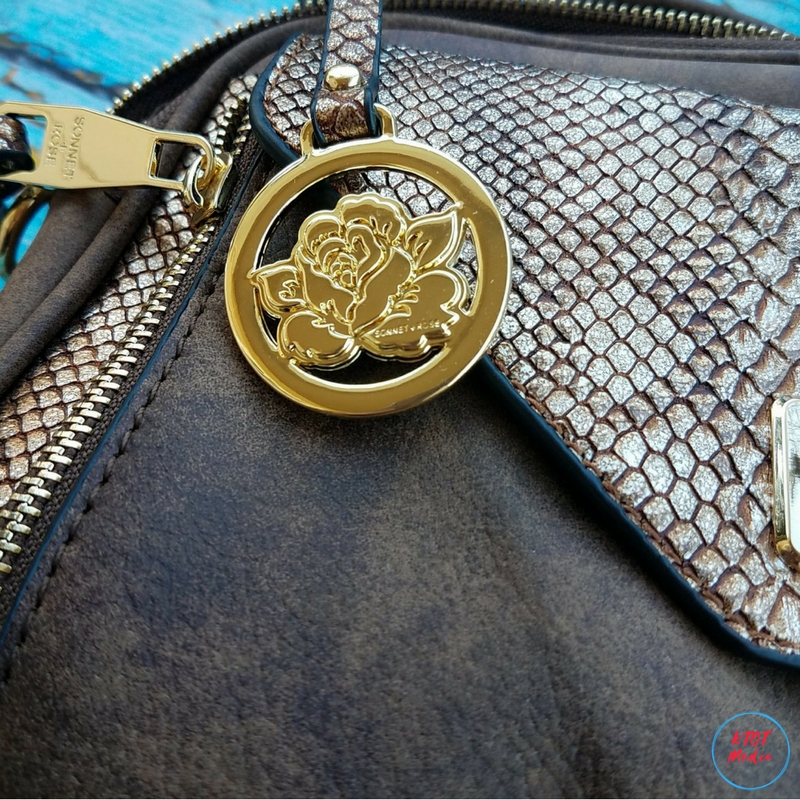 Mother's Day is fast approaching, and I know a handbag from Sonnet + Rose is the perfect gift. Moms need purses and purses that are beautiful is even better. Also, what's special about the brand: for every handbag sold, a brand new backpack is donated to children in underserved communities in India. A brand with a purpose!

CITYSCAPE –

US $75.00
This is urban chic at its best. Rich textures add interest to even the most basic outfits, making it ideal for a casual dinner or impromptu girls night out. Available in copper and pale bronze.
10.63"W x 3.15" D x 7.09"H
Additional detachable cross-body leather strap
Faux leather
Lined
Gold-toned brass hardware
Zippered closure
Front, back, and interior zip pocket
This purse goes well with jeans or even a date night with the hubby! I wore it out the other day, and this lady came up and wanted to check it out. I told her all about Sonnet + Rose, and right there she pulled up the site from her phone. I'm telling you for the price you pay you are getting a spectacular product!
Please check out Sonnet + Rose and leave a comment on what handbag you love the most- we want to see what our readers want!
WITH EVERY BAG SOLD, AN UNDERPRIVILEGED CHILD IN INDIA RECEIVES A BACKPACK