Honestly, I don't think I can wait for the official arrival of Valentine's Day. I mean, it's a special day that a ton of us love celebrating every year. One of many celebrations that go along the lines of enjoying the company of your lover. When it comes to planning this special day, everyone has to take everything into mind. So, "What would you consider the perfect Valentine's Day idea?"
Making plans is one of the most important matters when it comes to this love filled day. People plan out breakfasts, lunches, dinner, or other activities. In fact, a popular love filled activity would be to have a movie night. You sit down cuddled up watching a great movie. Although, you can't have a romantic Valentine's movie night without snacks. I think I have just what cupid ordered for this year.
Did Somebody Say Popcorn?
Everyone knows that popcorn is the go-to snack when enjoying a movie. So, why not make sure you have some before the arrival of Valentine's Day? You don't want just any popcorn selection, though, you want something that's dependable and great tasting. In cases like these, you have to turn to SkinnyPop!
Not only is an in-house movie night better because you get to stay in your PJ's and slippers, but SkinnyPop makes it even better. This popcorn was made with guilt-free snacking in mind, so it's a perfect snack for you and that special person in your life. SkinnyPop starts with a premium popcorn kernel, sunflower oil and the perfect amount of salt. It's beautifully crafted perfection for your taste buds.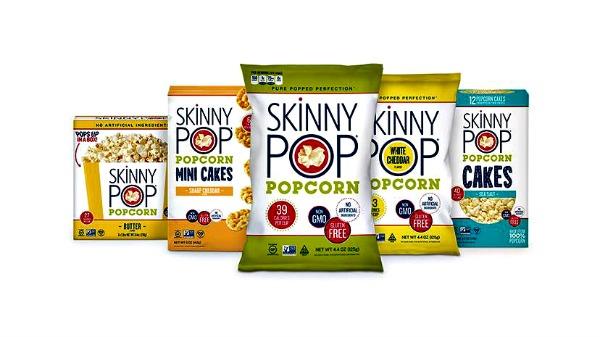 Their popcorn has no GMOs, gluten or preservatives, so it's the perfect guilt-free snack. As for options, they have all you need for Valentine's Day including:
Popped Popcorn
Popcorn Puffs
Popcorn Cakes
Microwave Popcorn
Popcorn Mini Cakes
On top of all the available options, there is a variety of flavors to choose from too. SkinnyPop has what it takes to turn your loved nest day into a delicious delight. So go ahead and check out all of the information I have for you above.