Skinny Tie Madness is shaking up men's fashion, and taking the world by storm. To be honest, I've always preferred the look of skinny ties. Wide ones just seem so seventies and eighties to me.
Skinny Tie Madness is Shaking Up Men's Fashion
For all the dapper men on your holiday list, you need to check out these awesome skinny ties. The folks at Skinny Tie Madness have a huge selection of them so you're sure to find something for every guy on your list. Make a statement with fashion, and have fun.
Catchy Names
I happen to love the names of their ties. Instead of being boring, they even put some thought into what they named them. Here's a few that stood out to me:
Flowers in the Attic (is an awesome and twisted book by VC Andrews.)
Suckotash Sam
Silence of Lamination
Jerry Attic
Norman Bates
Quoth the Raven
With cool names like those, I personally wouldn't care what the tie looked like. I'd want people to ask me about it so I could tell them the punny names!
But They're Cool
So yeah, I love the titles of the ties, but the skinny ties themselves are just as cool as their names suggest. From florals to patterns, to checks, stripes and more, they have a ton to choose from.
Exceptional Price Point
With a price point starting at $7.99, their skinny ties are not only fashionable, but super affordable too! You can stuff his stocking with a different tie for every day of the week at that price!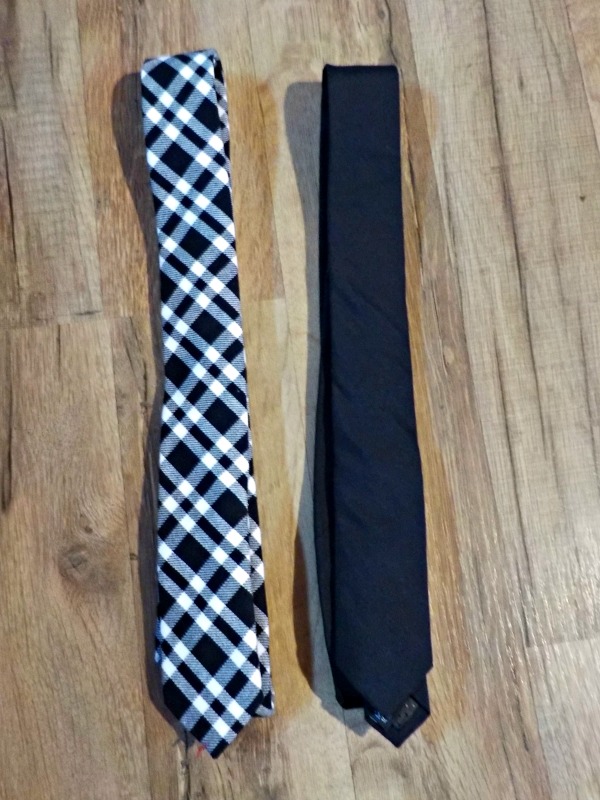 So Much More
"Bow Ties are Cool!" The doctor knows his stuff, and if you agree, Skinny Tie Madness has a nice selection of bow ties as well. And you don't need to be Doctor Who to appreciate a great bow tie!
They also have other items. I love their butt crack tee shirt. Cover your crack with a fake crack! Oh, and they even have a Duff hat just like Homer Simpson's!
To see all that Skinny Tie Madness has to offer, head to their website. You can also follow them via Facebook, Twitter, and Instagram too.