Skin Bonding With Dadware Bondaroo Shirt
My newest granddaughter is 4 months old and she has never met her Daddy. He has been away on his deployment in the Army. I received this unique item in the mail that may help Mom and Dad. Dadware Bondaroo shirt is used for fathers that want the skin to skin bonding with their babies. I have a great idea! Since Daddy is away, Mom can use it for now. How do you ask? She is nursing and I think this would make a perfect nursing shirt! When Dad gets home he can use it.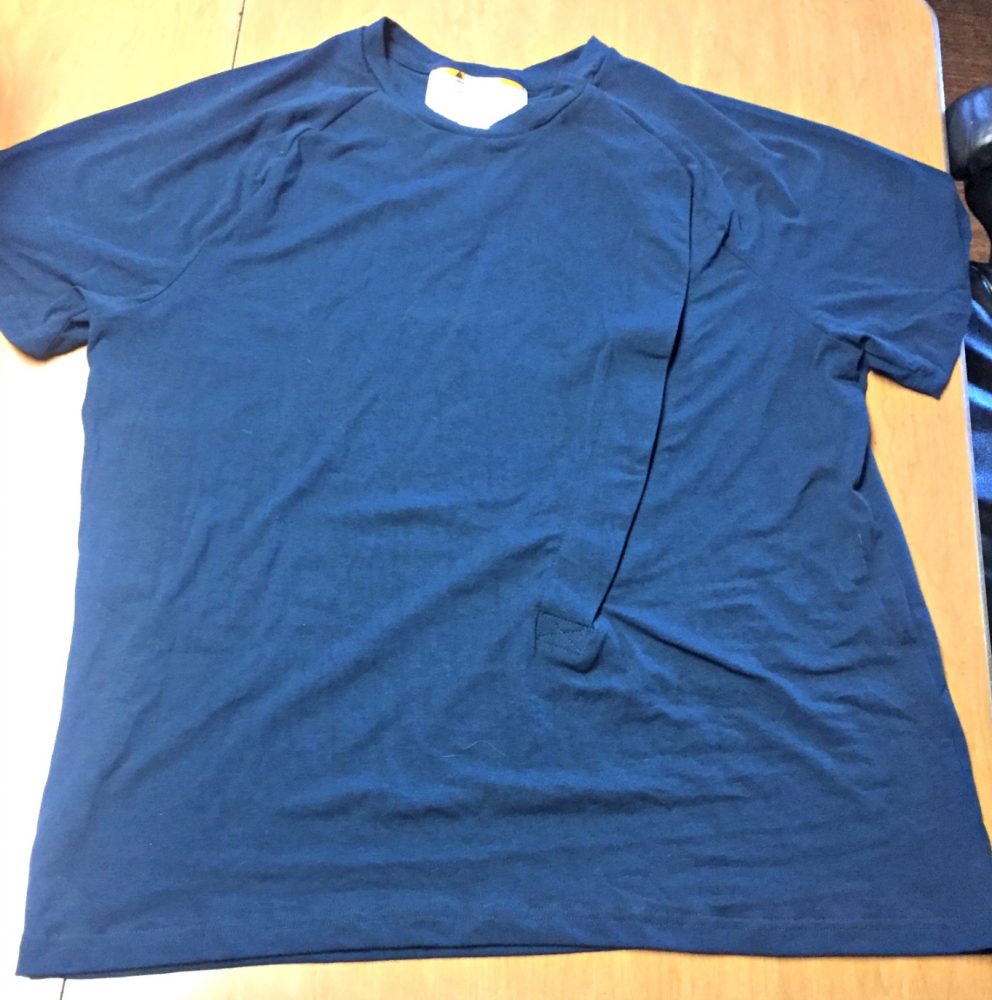 Dadware Bondaroo shirts are one of the most inventive ideas I have heard of. It is a soft shirt with a flap that opens so baby and Dad can bond. The baby fits perfectly inside the flap, but please know it does NOT hold the baby. So this isn't a baby carrier of any kind. What a great idea for Dads. Instead of taking off his entire shirt, he can feel a little more secure just opening the flap.
Have you ever heard of Kangaroo Care? Simply put, it means skin to skin bonding. Mommies get to bond with the baby the whole 9 months, but Dad seems to be a little left out. This is why I really love this product. It is just as important for Dads to have their own bonding time with their baby. This shirt certainly makes that much easier. I would love to give this as a gift to my son-in-law when he gets back from deployment.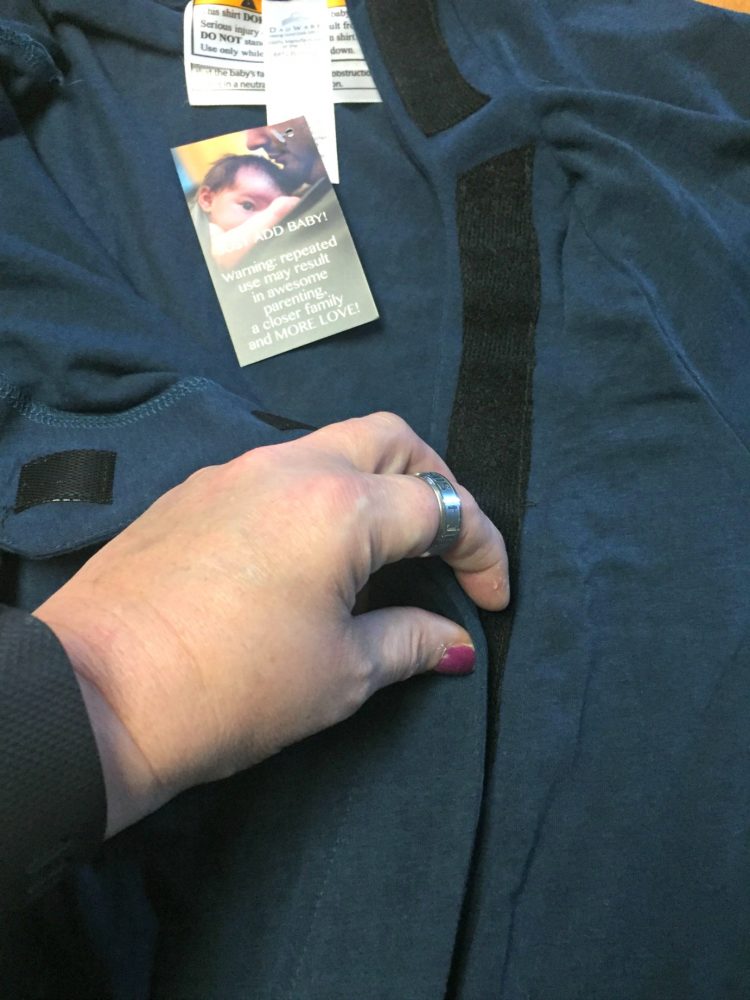 Let's get back to using this shirt to help with nursing a baby. My daughter is always wearing a tank top because they are easy to lift up. How easy would it be to simply open the flap and feed the baby? Then close it when you are done. No longer does she have to be insecure about exposing everything. I think Dadware should make a specific shirt for nursing Mothers too. They already have a perfect idea!
I almost forgot to let you know that the shirt is so very soft! It is made from bamboo, and we all know how great that feels against your skin.
Connect with Dadware Bondaroo/ Facebook/ Twitter/ Instagram/ Pinterest/