What's one thing that virtually every male has in common? If you answered shaving, then you're spot on! This year, I have some great, shiny gifts for the males on your holiday list. Whether you're shopping for dad, a significant other, or a teen, these will be perfect.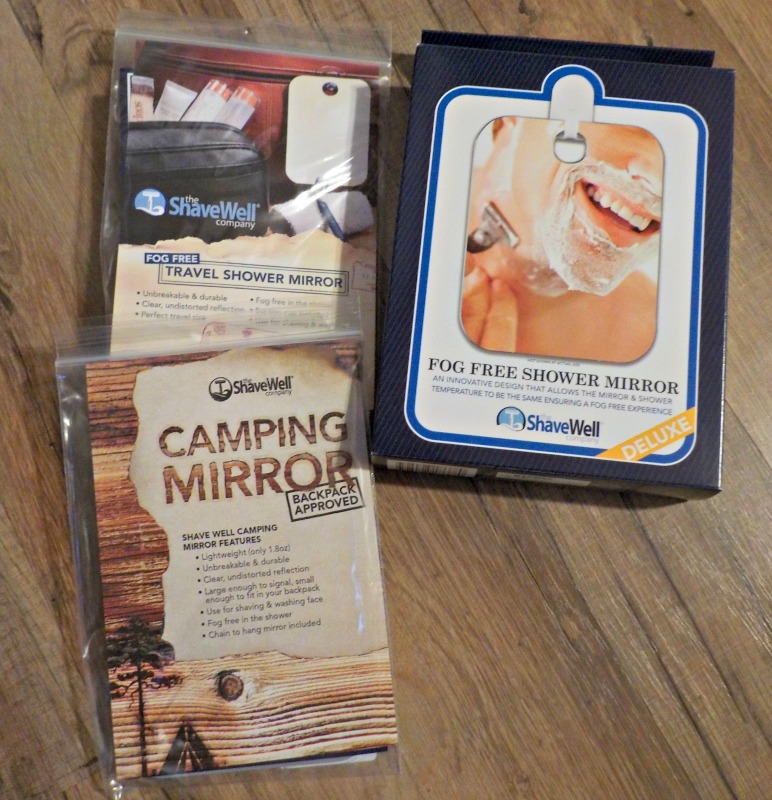 Shiny Gifts for the Males on Your Holiday List
Whether you're looking for a gift for a bearded guy, or one that likes to be shorn clean, then I have some amazing ideas. Something every guy needs is a mirror to get the job done. Whether he's trimming or shaving clean, he needs one.
Since most men shave before or after getting out of the shower, the mirrors in the room are usually fogged up. That's why the men on my list are getting The ShaveWell Company's Deluxe Fog Free Mirror.
Bigger Than its Predecessor
The Deluxe version is thirty-three percent bigger than the original. This mirror is truly fog free too! Since shaving in the shower gives skin the most moisture and the closest shave, that's the best place to get the job done. All you need to do is hold your mirror under the water for a few seconds, and voila! It becomes the same temperature as the bathroom, and therefore no fog!
Suction Cups Suck
They really do. Not everyone has tile or something similar to attach a mirror with a suction cup to. Which is ShaveWell has instead included an adhesive hook that attaches to ANY surface.
For Men on the Go
If you have someone who travels for work, then check out ShaveWell's Travel Mirror. I got one of these for my brother-in-law since he works out-of-town. Just like the Deluxe mirror, this one is fog free too. It's the perfect size for shaving, but not so large that it takes up too much room in his duffel bag.
Another great ShaveWell mirror for those on the go is their Camping Mirror. It's unbreakable. That makes it perfect for not only camping trips, but those klutzy fellas on your list as well. We love to camp, so I grabbed one of these for my tween son. He isn't shaving yet, but I know it won't be long. Also, he's becoming more attentive to his appearance so this mirror is perfect for him.
To learn more and see ShaveWell's other products, head to their website.