I received this product to facilitate my post. All opinions are my own!
We've all been through school. We know how easily it is to get distracted. Clothes that are stiff, or itchy shouldn't inhibit learning. That's where Jill Active Yoga Wear comes in. When they wear these clothes they will be comfy, cute and cool!
Send them to School Looking Comfy, Cute and Cool
Jill Active Yoga Wear has a wide array of outfits for your girls. Whether they partake in yoga, dance, sports, or just want to be comfortable while looking great, then Jill has something for them. Jill Active Yoga Wear is actually a line from parent company Ranka Group that does Little Tikes, Jack and Jill Kids, and more.
Something for all females
Jill has something for everyone. Their sizes range from infants and up to adults. They even have accessories to go along with your clothing. Sadly, I don't personally have a daughter. But I have a niece which is the next best thing. I wanted to get my sweet girl an outfit from Jill. She takes part in dance classes, cheer leading, and more, and often wears yoga type clothing.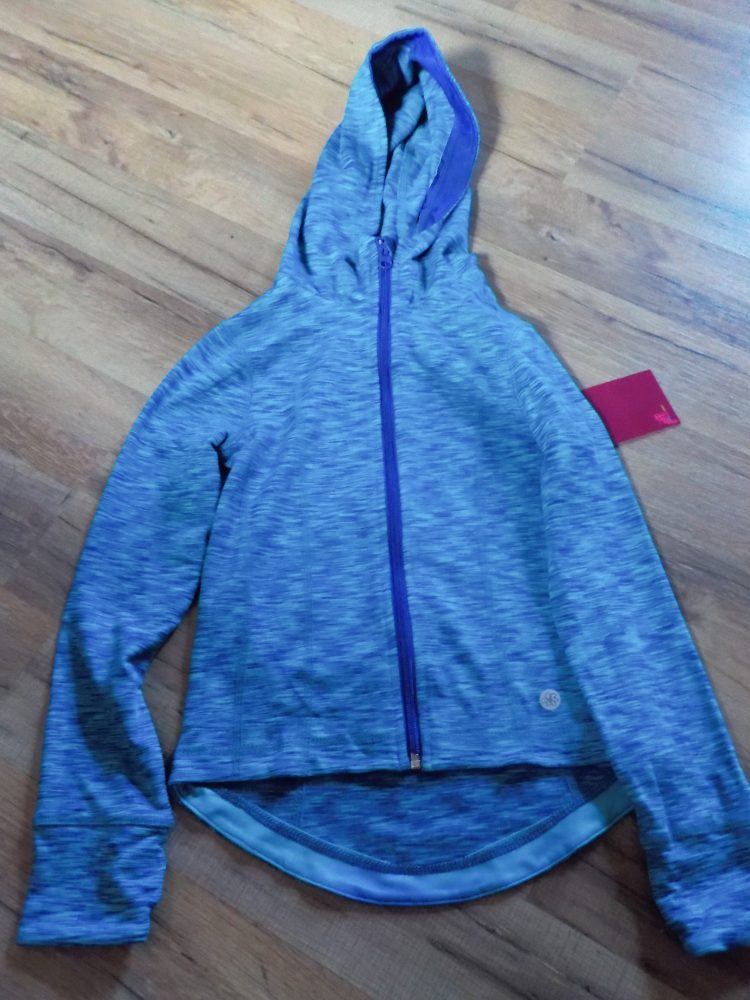 She loves it!
I got her their Girls Hooded Jacket in Caribbean Sea Space Dye. (My girl loves blue and purple just like her aunt "cookie.") To go with her jacket I got her their Girls Cut and Sew Leggings in true black with deep blue and Caribbean Sea. Last but not last, to go with the her leggings and jacket, I got her their Girls Long Sleeve Active T. She told her mama that "I love my aunt cookie clothes! They are soft and I love them!" I may be biased but she looks so darn adorable in them too!
Where can I get some?
Trust me, these clothes are gorgeous, and very durable. They're well made, and are so comfortable. You and your little ladies are going to adore them. Whether you work out, partake in yoga, or you just want to be fashionably comfortable, Jill Yoga is for you! I know you want to check them all out, so head to Jill Yoga's website. Be sure to follow them via Facebook, Twitter, and Instagram too.