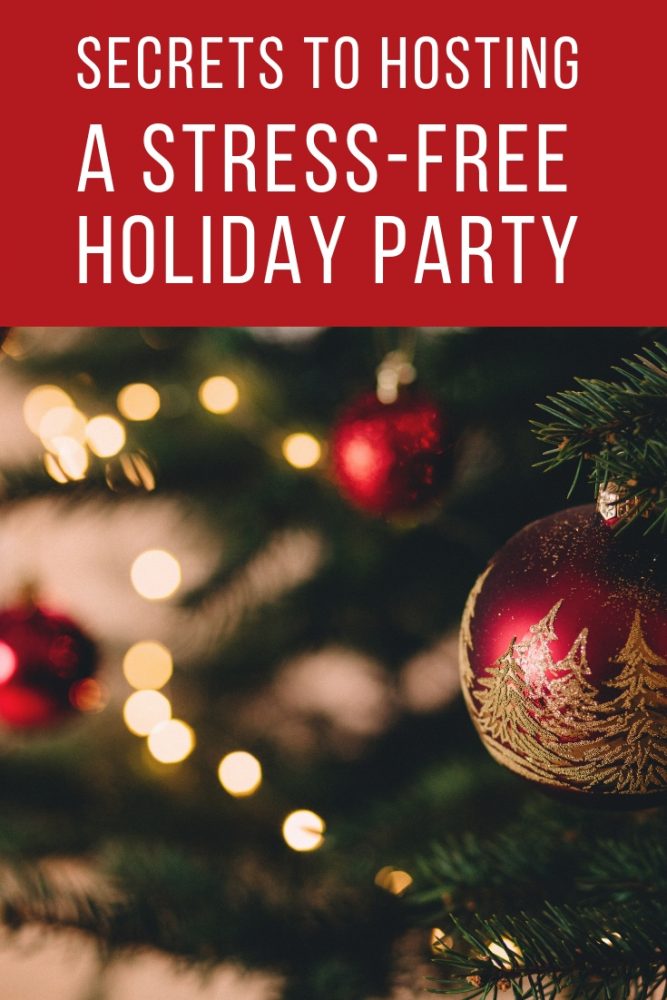 With the arrival of the winter season comes the holiday season. Hosting a holiday party can be a fun time, where you get to plan everything and have family gather around to enjoy some festivities together. While this is a fun time of year and holiday parties can be a fun time, it's stressful for many who opt in to host that family party. Today I'm sharing some secrets to hosting a stress-free holiday party so that you and your family can enjoy this memory making event.
Offer BYOB
Whether you're serving alcohol or non-alcoholic beverages, have all guests bring their own beverages. Make sure to note whether alcohol will be allowed or not so that family isn't shocked when they show up with their favorite liquor and you decline having that in your home.
Delegate Tasks
There's nothing wrong with asking family or household members to help with the planning of a holiday party. Feel free to delegate tasks to those who have the ability to help with the planning of your stress-free holiday party, such as side dishes or supplies for the décor and serving needs.
Prepare Ahead
There are many food options that you can prepare ahead of time and thaw out prior to the holiday party date. Side dishes and some main course meals are perfect options to create a couple for weeks before the holiday party and store in the freezer until it's time to thaw out of the big event.
Plan a Simple Menu
There's no reason to overdo it when it comes to planning a stress-free holiday party. Plan a simple menu that doesn't include too many food options that are unrealistic to create without stressing out. Your family will be happy to simply have a menu of food and great company at your holiday party.
Use Apps
There are so many apps that you can use to stay organized. Find apps that offer you an easy-to-do checklist that you can use right up until the day of your holiday party. Other app ideas to use are grocery shopping apps and coupon apps to save money on your holiday party planning.
Have Fun
Stop making your holiday planning so stressful on yourself. Often times planning a holiday party only becomes stressful because you're expecting too much from yourself and others. Allow yourself to have fun with the process and don't overdo expectations.
There you have it, a few secrets to hosting a stress-free holiday party. It's really simple to remain confident and stress-free during the planning stages of your next holiday party. Be sure that you use my secrets to have a blast planning your next holiday party.