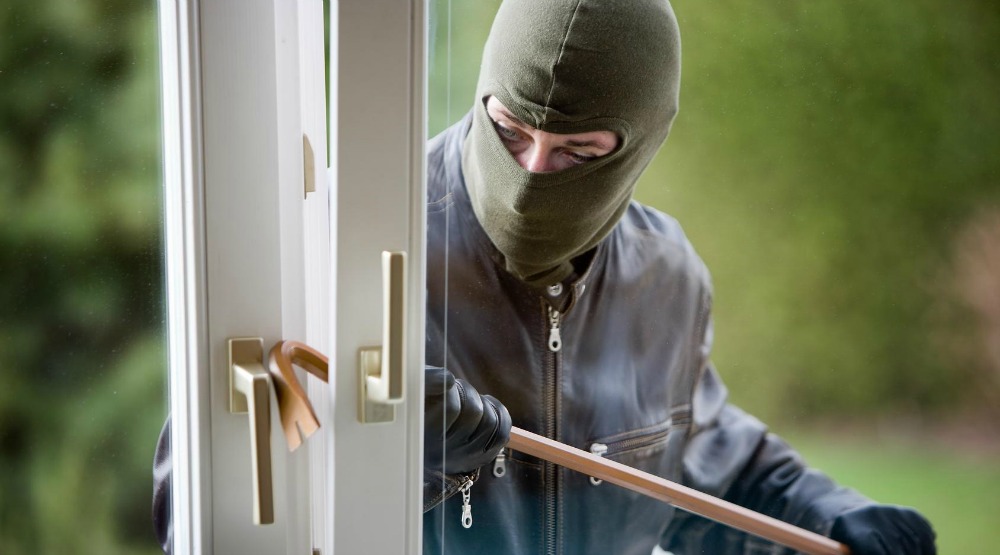 Image: https://asmblymanagement.files.wordpress.com/2015/04/burglar2.jpg
Has your neighborhood had an increase in crime? Are you or your family scared to be in the home alone at night? If so, you need to investigate into adding security measures to your house.
Criminals do not care where you live, they will try to break into any home that they think is an easy target or that has a lot of loot. Make sure you are protecting your family and belongings from intruders.
Continue reading for six simple ways to reinforce your home security.
Security Screens
An excellent way to strengthen your home security to keep your home and family safe is with security screens. Crimsafe screens are made of tensile tuff security mesh, which is made of high-grade stainless steel. This screen cannot be kicked in, cut, or loosened in any way. This type of security is excellent because it does not ruin your view. You can also enjoy a breeze and another airflow without worrying about having your screen cut and unauthorized entry.
Alarm System
Another great way to reinforce your home security is with the installation of an alarm system. A home security system that is monitored by an alarm company is the best option to protect your family when you are away. It is a reliable, safe, and easy way to keep yourself and your family safe.
Deadbolts
The next serious way to stay safe in your home is with deadbolts. A deadbolt is a lock on your door that cannot be broken into with methods such as credit cards or screwdrivers. Deadbolts are precise as they sound; they have a bolt that goes from one side of the door into the frame, making it impossible for an intruder to break in. It is one of the most straightforward solutions for the best price. Make sure to investigate the types of deadbolt locks out there and purchase one that is a quality product.
Sliding Door Key Locks
A sliding door lock is an easy target for burglars. They love how simple it is to break into sliding doors. Make sure to investigate key locks for your sliding doors. These locks are a simple solution to keep your sliding doors secure whether you are at home or while you are away.
These locks fit on the top and bottom of the sliding door and lock it into place, so it is unable to be opened from the outside. In addition, you could get a wooden rod, broom handle, or any other wood or steel rod and place it in the sliding door track. If a criminal did pick the lock on the sliding door, they would not be able to break in due to the door not moving on the track.
Upgrade to Solid Doors
If your home has older entries, you may want to invest in new ones. Doors can be hollow in the middle causing them to be kicked in easily. You want to investigate a metal door or a solid wood door that cannot be busted down easily. There is a wide availability of steel doors that also have multi-point locking systems that will add up extra security. Regardless if you are living in a residential building or in a private house, securing your entrances with steel doors is essential for your privacy and security and it's not too hard on your wallet.
Door Jammer
The last great way to keep your home secure is with the use of a door jammer. If you have an older door and are not able to upgrade it due to price, check into getting a door jammer. This device consists of a solid metal rod that goes under your doorknob to the floor inside your door, causing a type of brace to make entry impossible.
Why You Should Invest in Extra Home Security Protection
Your family and your home are your most important possessions. You do not want to worry about your family's safety when you are not there to protect them. There are many ways to keep your home safe, and you should take advantage of these easy and relatively inexpensive methods.
An alarm system, adding deadbolts to all doors, upgrading to solid doors, use of a door jammer, utilizing security screens, and adding key locks to sliding doors are just a few of the multiple ways to keep intruders out. No matter what method you choose, you will be safe and secure with your family in the home that you love.