Road trips are thrilling and quite easy to plan. All you need is a reliable vehicle, some supplies and company that can make the journey thrilling, and who better than your partner. But despite this, not many people go on road trips as they are not aware of the excitement such trips offer.
When you go on the road trip, the road is your home. You can go anywhere for as long as you have a running car and the required permissions. You can keep going on and explore different places and people. There are no limitations because you are driving your own vehicle so you can stop anywhere you want to.
A road trip can also be a good idea for a honeymoon. Of course, you would not spend your entire honeymoon on the road, as you will eventually have to go for an All inclusive honeymoon vacation that offers more, but making a road trip a part of your honeymoon can be a good idea.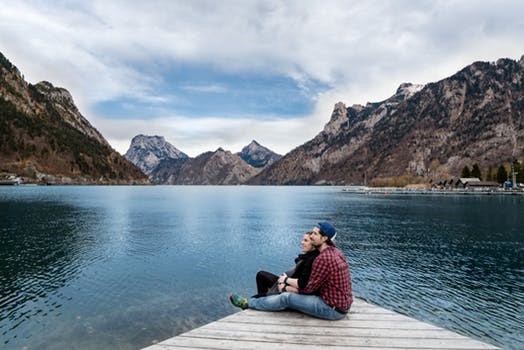 If you have not already planned a road trip with your partner then i should think of doing so now.
Let's get to know how you can make your road trip experience more amazing when you go on a trip with your partner:
Rent A Car Of Your Dreams
While you may pick your own family car and go on a trip, but it is not always recommending as renting a car has its own benefits. You can rent a car that is suitable for where you wish to go.
For example, if you are planning to go to the hilly regions then a jeep would be a good choice as they are mainly for such roads. Plus, when it comes to renting, the options are endless. You can pick from a variety of options and select a car that is comfortable for both of you, especially since you will be traveling for long hours.
Compare prices online and choose a company that has good rates and is willing to provide some discounts as well.
Embarking on the journey by riding in a jaw-opening beauty such.
Prepare A List Of Places
Mark a list of all the places you and your partner want to visit but make sure they aren't poles apart. You should know all the places properly and make an itinerary so that you have a plan.
Stop At A Hill Station or a Beach
Stopping at a hill station and exploring the elevated area can be a fun experience. You can enjoy the beauty while sitting in the car or you can simply walk with one another.
Another good option is a beach. The rich breeze that runs ashore, along with the soothing sound of the waves can be quite an experience.
Remember that it is important to stop somewhere to relax and chill. You cannot constantly drive as it is tiring and includes risks as well.
Feast on Delicious Food
It's normal for couples to dine in at restaurants that are near to the vicinity of their home. When you are on the road, you have the option to try different foods so make sure to seize this opportunity by trying some new restaurants.
Stargaze
Last but not the least, go to a spot that has an open view of the sky and a sense of calm. Lie down or just open the roof of your car and extend your car seats behind to gaze at the sky and enjoy the serene view of the sparkling stars and cold winds.
A road trip can be a fun experience. It is all about planning properly. So start planning your trip today and make sure to have fun.