I received this product to facilitate my post. All opinions are my own!
Fall and winter weather can wreak havoc on your face and lips. I recently discovered something that will not only repair, but also rejuvenate and replenish your lips. Check out EpiCeram-L by PuraCap.
Repair, Rejuvenate, and Replenish Your Lips
EpiCeram-L is the first lipid based lip balm on the market. It will not only repair your dry, cracked and chapped lips but restore and rejuvenate them too. Let's face it, dry and cracked lips hurt. Then if you get anything salty on them, the pain is excruciating! Don't live with chapped lips. Get EpiCeram-L and take care of them.
Did you know that lips are often the first place on your body to show signs of aging? They're also the easiest and most commonly neglected. Don't let your lips show your age! Get EpiCeram-L.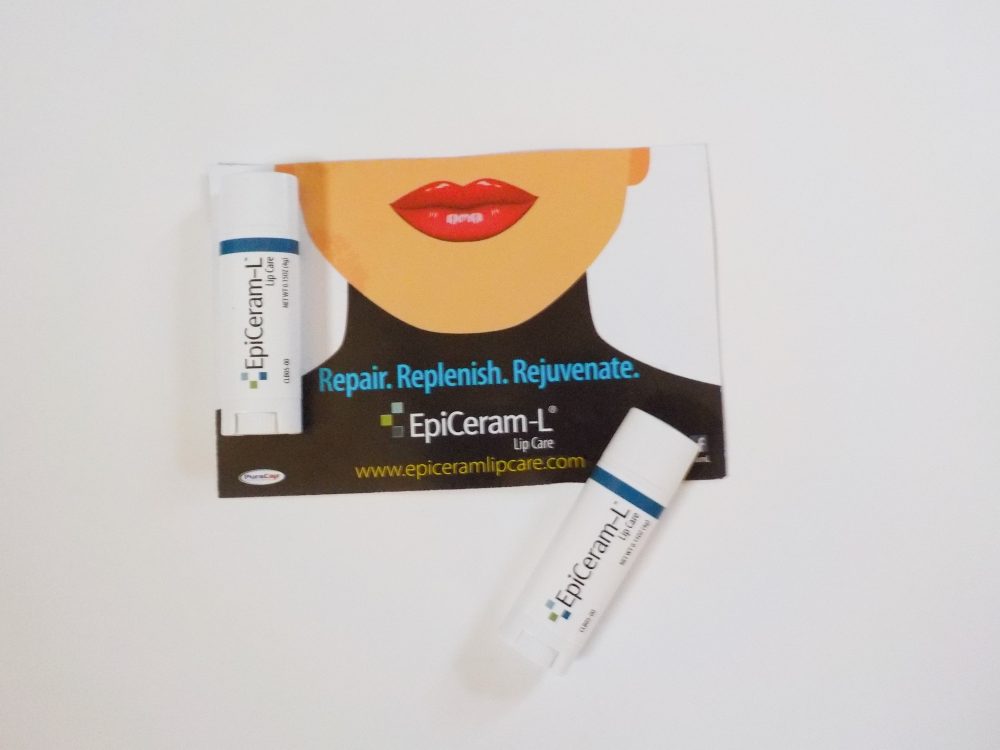 Three Essential Lipids
What makes this lip care stand out from all the rest is that in contains three essential lipids to keep your lips healthy. It contains fatty acids, ceramides, and cholesterol to heal and restore your winter fraught lips. Because it has aloe inside, it will make your lips feel so much better upon the first use. The exclusive microencapsulated dispersion technology is steroid, gluten and paraben free. It's also fragrance, petrolatum, color, lanolin free. Because of all of this, it's perfect for even the most sensitive of lips.
Great stocking stuffer
With the holidays around the corner, I'm always on the look out for great stocking stuffers. I love to give my family fun things, but also things they need. I got us each a tube of EpiCeram-L for our stockings. Winters in Northeastern Pennsylvania can be very brutal (they're calling for a bad one this year.) They dry out our lips and make them crack and it's so very painful. This way I know everyone in my family will have their own lip care, and I won't worry that their mouths hurts because of the weather.
Where to buy
If you're like me, and you want to grab some EpiCeram-L for your family and friends, then you have to head to their website. Grab one for everybody. They'll love you for it! You can get yours here.
Be sure to follow them on Facebook too.