Remember Having to Pay Quarters to Play Pinball – Not Anymore – Jurassic World Pinball
I used to love playing pinball when I was young, well, who didn't? However, in those days we had to come up with quarters every time we wanted to play. I remember hoping I would match the numbers at the end of the game so I would win a free one. Luckily, kids nowadays don't have to worry about saving up their quarters. Remembering my pinball days made me decide to give Pinball FX3 Jurassic World Pinball by Zen Studios a try. We have an Xbox One system, so that is what I used.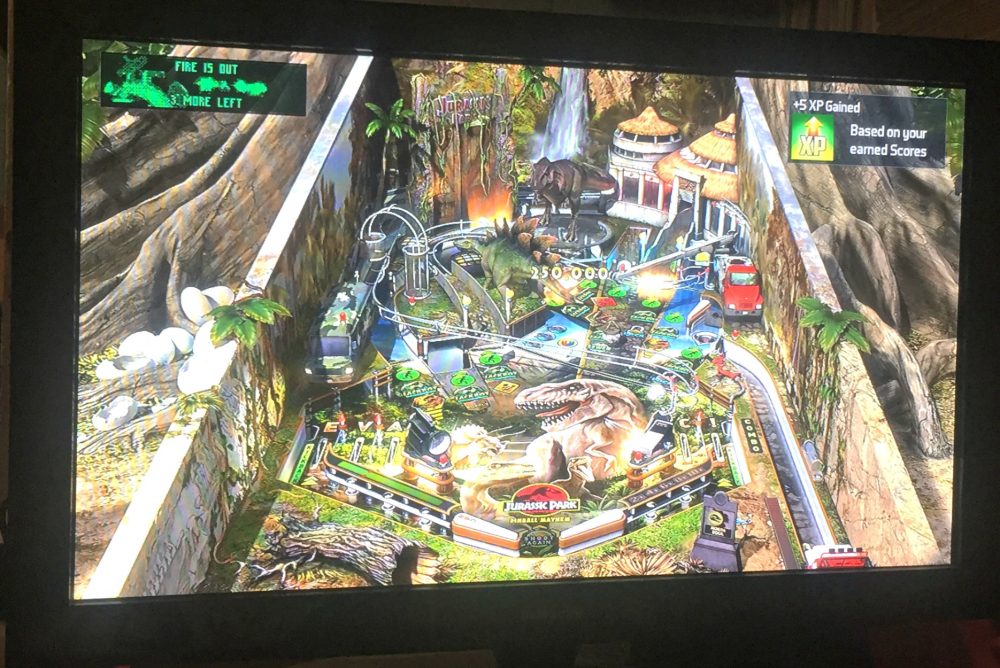 The graphics in the game are pretty nice, but the more I played it the more I thought it was for younger kids. It is cool when you hit a certain area because a fire starts, then you have to hit the firetruck to shoot water and put it out. Of course, you have the huge T-Rex standing in the back just waiting to mess up your plans. When a helicopter flies by, it tries to bite at it and sometimes it actually gets it in its mouth. I don't think it is violent at all, so you wouldn't have to worry about that. Especially compared to many other games.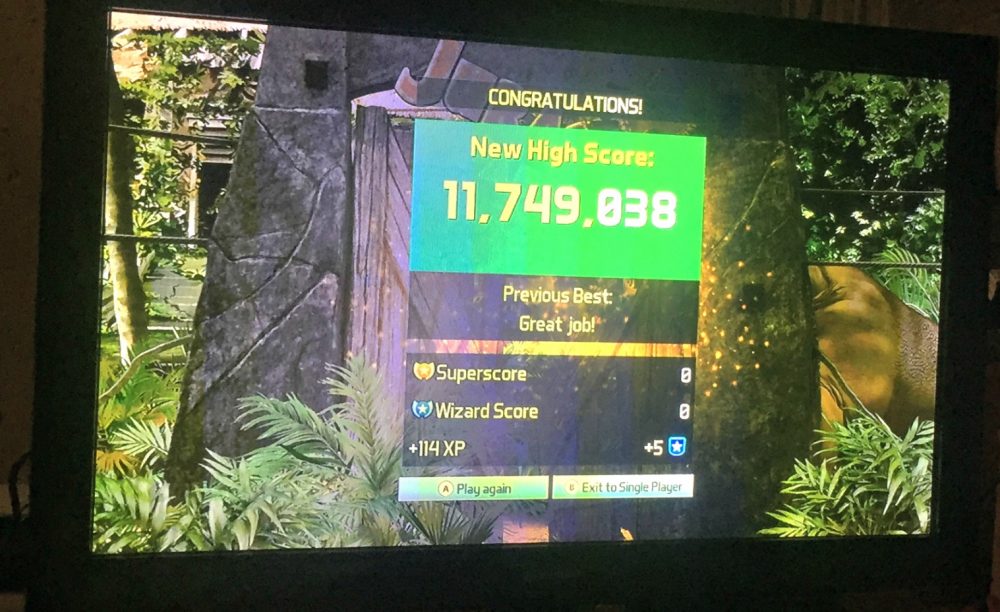 I noticed that it is really easy to get a very high score and receive achievements. The little ones would love that, it would give them a big sense of accomplishment. It doesn't take much skill, you just sit there pushing buttons to make the flippers hit the ball (but isn't that with every pinball game?). My son is in his early twenties, and unfortunately, this isn't a game he will continue to play. Like I said, in my opinion, it would be better suited for younger kids. I didn't find anything really wrong with it, it was entertaining for a little while. I guess if you really love to play pinball, you would love this game. Also, I'm sure there are people that want to work to get every single achievement too. If that is how you are, then this game is definitely for you!
Jurassic World Pinball is available now on PlayStation 4, Xbox One, Nintendo Switch, Steam, and Windows 10. It is also available as an app through iOS, Google Play, and Mac as Zen Pinball App. Like I said…if you love to play pinball, you will love this game! Go and download your own by clicking the link provided!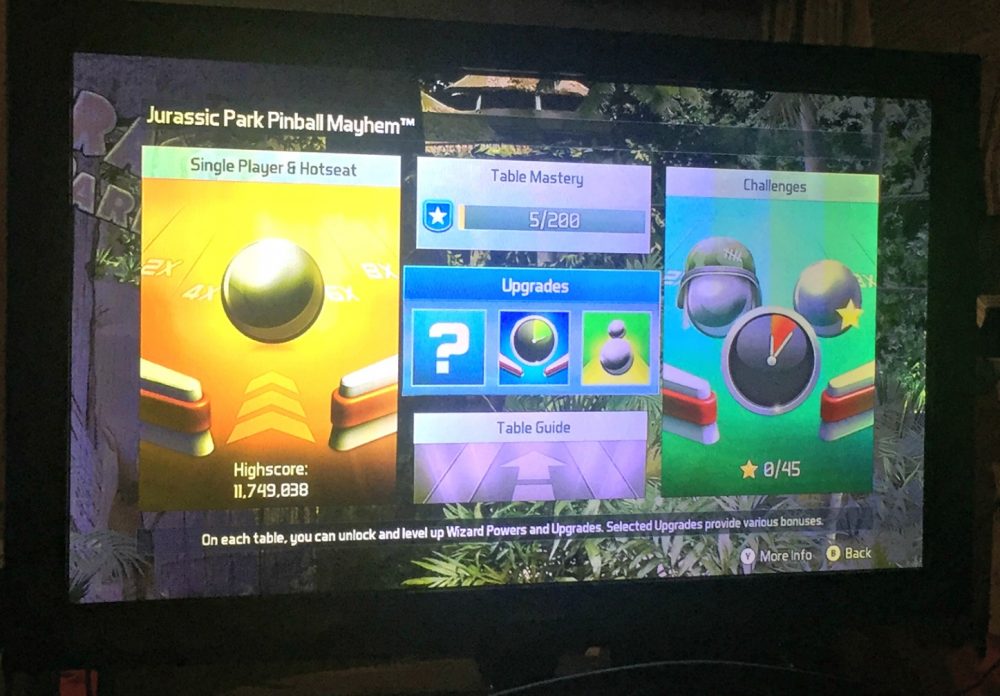 Connect with Jurassic World Pinball by Zen Studios/ Facebook/ Twitter/ Instagram/ Pinterest/