The kids are back in school. And, the busy holidays are around the corner. Now can be a great opportunity to take some time and declutter the house and get it organized before the holiday rush is upon us. For me, I much prefer to get things in order before the holiday season because then I don't feel so frazzled. And, now there's a book to help those of us needing organizational help. It's called "The REAL SIMPLE Method To Organizing Every Room And How To Keep It That Way" (ISBN: 978-0848756772, September 4, 2018), by the editors of REAL SIMPLE.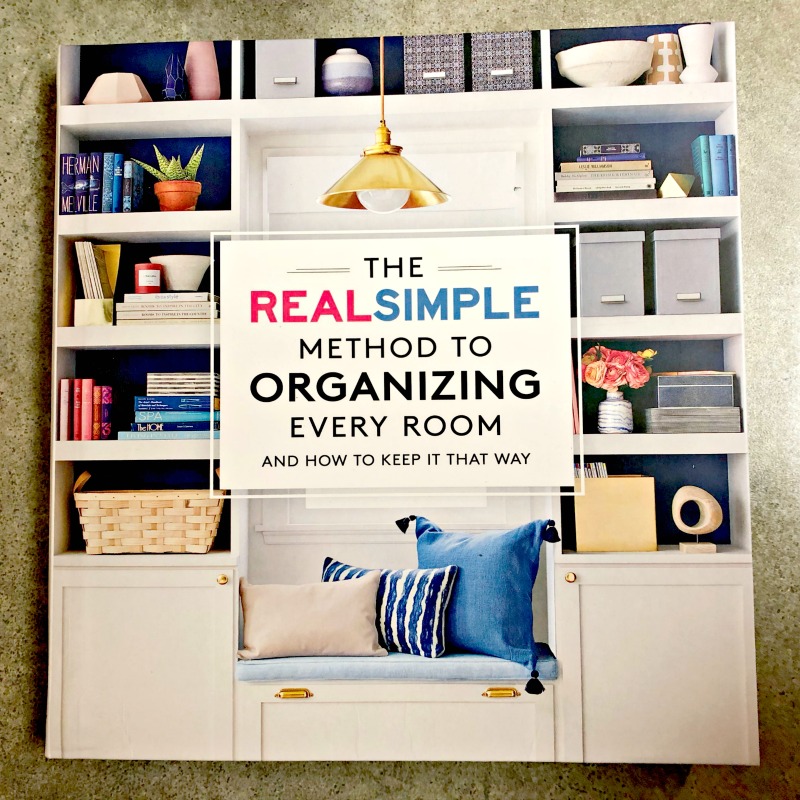 The one thing I really like about the book title is "How To Keep It That Way." The problem in our household is that we can get the house really clean and make it appear organized (especially before people are coming over), but then it's a mess again by the next day. It's truly frustrating. A big problem may be that my house is not really organized that well (and that we have too much stuff). So, this book is perfect for helping my household and me!
An Organizing Book That Is User-Friendly
I love this book because the chapters tackle the home's different rooms (and their special organizational issues). It also has sections on "Get Organized, Stay Organized," "How to Decide What Should Stay and What Should Go," and "Get the Family Involved." And, it includes information about where to donate and where to sell items, so you can make good use of the stuff you no longer need.
When you're ready to organize, the book helps simplify things by including checklists. Don't have a ton of hours in the day to organize the house? Well, the book even has guides of what to do if you only have 15 minutes of free time. So, you can truly make efficient use of your time! I don't know about you, but I love setting a timer and racing the clock while completing tasks.
The chapters also address how you can keep the rooms organized. And, there are tons of helpful tips and tricks found throughout the book! I love, love, love this book!!! So many tips that I read through the book had me saying to myself, "That's brilliant. Why didn't I think of that?"
And, of course, REAL SIMPLE provides tons of inspirational, clean photographs that give you even more wonderful ideas!
"The REAL SIMPLE Method To Organizing Every Room And How To Keep It That Way" (272 pages) is available in paperback. It currently retails on Amazon for $26.99 in Flexibound and for $15.83 in the Kindle version (prices subject to change).
Connect with REAL SIMPLE: Amazon | Website | Facebook | Twitter | Pinterest