Wear a Halloween Suit This Year!
Halloween is just around the corner. You might have costumes for the kids, but are you ready? Sometimes it's fun to dress up in a costume, but at other times it is annoying. I have the perfect solution for your favorite guy. A Halloween suit from OppoSuits. He will be comfortable and still be ready for the party. The suits are gorgeous!
My son recently chose one of the OppoSuits for Halloween, and we were very impressed! The one he received was "Black-o Jack-o". It is all black and has orange pumpkin faces all over it. The suit is so soft! I couldn't believe how comfortable my son was while wearing it. He also said he wasn't overheated at all. The inside of the suit is lined with a purple, soft lining. There is even an inside pocket in the jacket. The pants are just as soft and comfy! They have pockets on each side too. Your favorite guy will look very dapper in his Halloween suit and he won't have to worry about wearing an uncomfortable costume.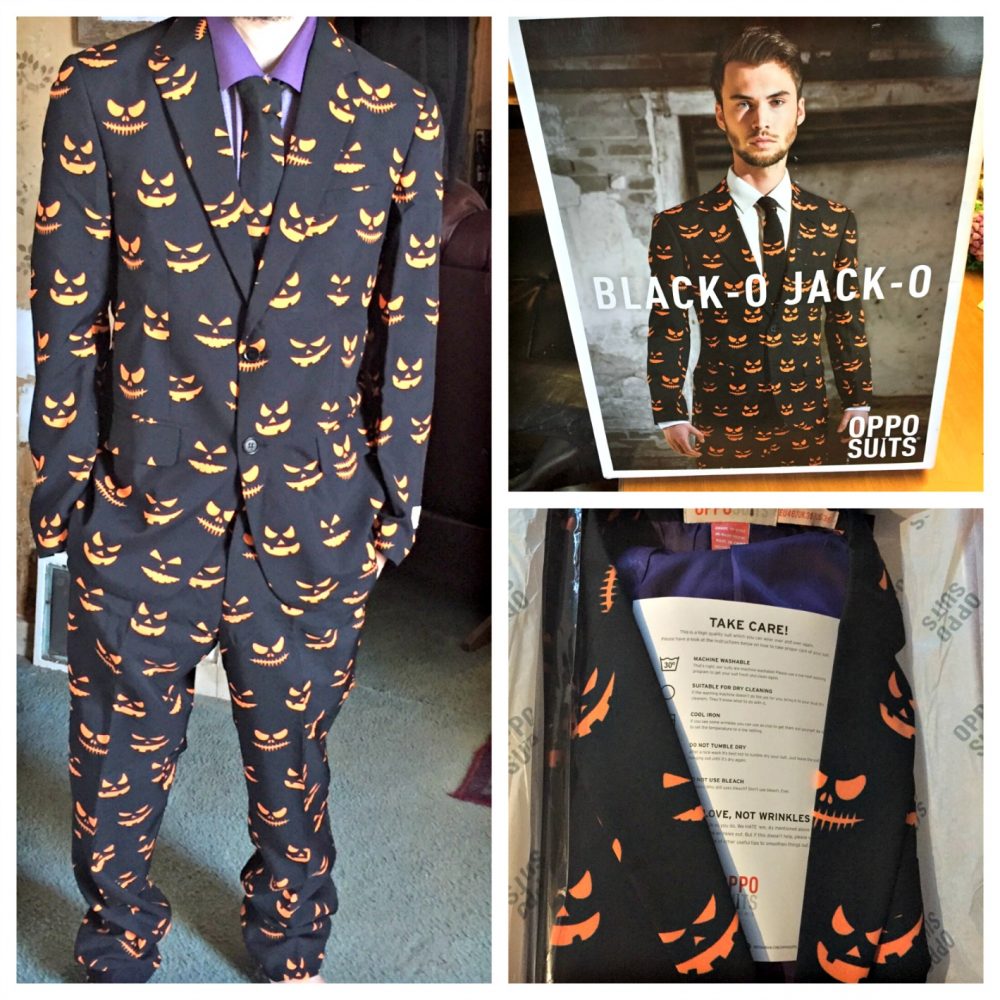 OppoSuits Halloween
OppoSuits offers quite a few options for you to choose from. As a matter of fact, there are 8 beautiful suits. While my son loved the Black-o Jack-o, I would have chosen the Bloody Harry. It is a white suit with blood splatter all over it. That is my sense of humor, and I guess it is OppoSuits too. The other suits they have are Harry Potter, The Joker, Haunting Hombre, Zombiac, Skulleton, and El Muerto. They range from $50 to $100 and they are worth every penny!
I'm sure you have seen (or even worn) the "ugly sweater" at Christmas time. Well, OppoSuits has some very "festive" Christmas suits that remind you of the ugly sweater. As a matter of fact, they have a whopping 18 to choose from! They are as soft as the ones above, so your guy will be completely comfortable in his suit. Not only comfortable but happy to be the life of the party! Everyone will love the look and want to have one of their own.
OppoSuits isn't only for men! They also have options for kids and women too. Check out their website.
Connect with OppoSuits/ Instagram/ Facebook/ Twitter/ Pinterest/