Ready to Start a New Craft? I'm Trying Watercolor Glue-Resist Wonders
I love creating crafts by trying something new but I don't always have the talent needed. Practice makes perfect though, right? This year I have challenged myself to do fun, new projects, just to see what I can make. Although I haven't always been happy with the outcome, I'm glad that I tried. That's why I was so excited to try Watercolor Glue-Resist Wonders (by becky&mayer! books). This kit has everything you need!
So, what the heck is this kit all about? This is a set of wonderful materials that will get you creating beautiful art. It comes with a set of 12 watercolor paints, pre-printed paper, white glue, and your very own paintbrushes. All of this for $24.99 (US). That is an amazing deal if you ask me. The projects are so easy that I even had my granddaughter doing it! It is fun and takes your stress away, or at least it did for me. Again, I would definitely consider myself a beginner. This kit was perfect for someone as "artistically challenged" as me.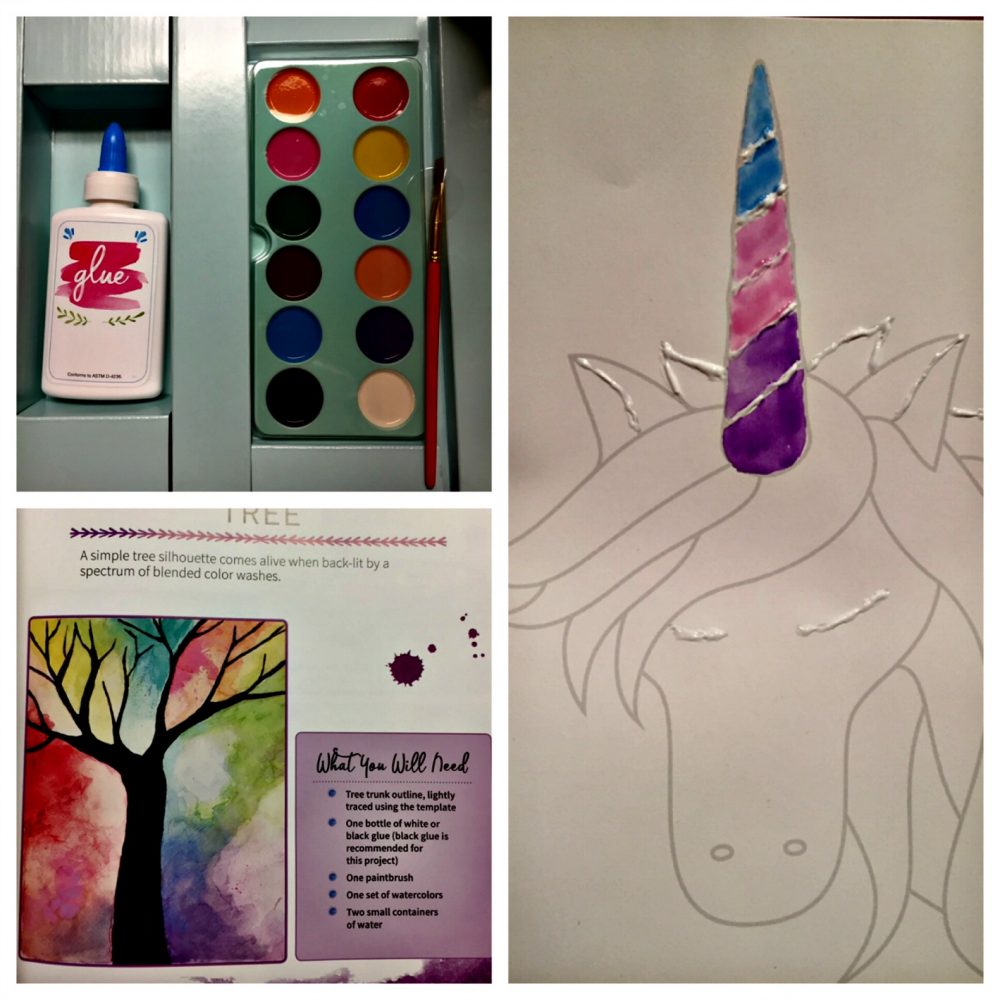 The first art piece I made was the pretty horned unicorn. I simply traced the pre-printed unicorn with the white glue (you can buy black glue too, which would be really pretty!). After the glue dried, I painted it with the watercolors included in the kit. Easy peasy and I made something I can be proud of.
A Great Kids' Party Project
My granddaughter just turned 6 years old. She had a great party with her friends, but I wish I would have known about this kit then. Imagine how much fun the kids would have had painting their own creations. It would make them feel great about themselves and they could have something (other than candy) to take home. Kids could even give their parents a gift…the art that they made. That is going up on the refrigerator!
Quarto Knows Books
Quarto Knows has a ton of different books to choose from. If you want to try a new craft, they have the watercolor kit I tried, Wall Art: Geometric Origami, Decorative Tile Art, Cross Stitch Creations: Fine Art, Embroidery Designs: Natural Splendor, and many more! Any of these collections would make a great holiday gift for anyone.
Connect with Quarto Knows/ Facebook/ Twitter/