We spend a lot of money on our phones, and use them for everything. Naturally we want to protect our phone. Now we can boost its reach too! How cool is that?
Protect Your Phone and Boost its Reach
Brink's new Reach Case is the bomb! Not only does it encase and protect our phone, but it's also an antenna. All you do is slide the antenna up and it boosts your signal! The Reach case has a patented micro thin antenna right in the case. It pairs with your cell phone's internal antenna to give you a better connection. Reach case boosts both transmitted and received signals.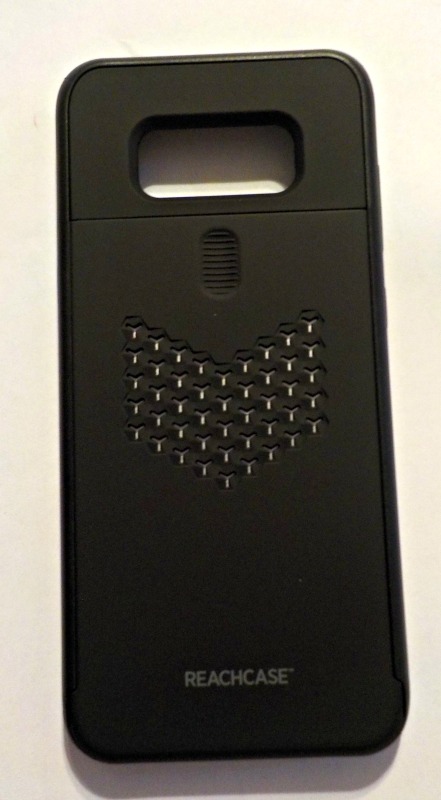 Faster, More Thorough Coverage
The Reach case helps you stay covered even when you're not right on top of a cell tower. That also means faster speeds, and no dropping. Gaming and streaming are better thanks to Reach Case. (Seriously, nothing irks me more than a movie or tv show buffering due to crappy cell service!) Say goodbye to dropped calls thanks to this awesome case!
Sturdy and Military Grade
The Reach case exceeds military drop tests. When dropped six feet, your phone is still safe and sound. It's also lab tested, so you know that it works!
Phones Covered
If you have an iPhone 6/6 Plus/6S, 7 and 7 Plus, 8 and 8 Plus, and the newest iPhone X. If you're a Samsung user they have it for the Galaxy S8 and S8+.
My eldest boy has the Galaxy S8+and he just got the Reach phone case. We live in a valley and for are in a bit of a dead zone. He's been using the Reach at his girlfriends to boost his signal and he says he actually gets better service there. I can tell because he's always on Netflix of Snapchat!
Works Great, Looks Cool
Bran loves his Reach case. He reports that it works great, and looks nice too. It really does. Reach case is a nice, sleek black case, so it goes with anything and everything.