Vietnam is a country in Southeast Asia.
Many people from the western world prefer Vietnam for a vacation due to the various landscapes it has and also because of so many activities it offers.
A country that has a lot of tourism offers different types of tours to tourists. However, these tours are public tours.
There are a lot more groups and families in these types of tours.
For this purpose, you can customize a private trip to Vietnam that gives you complete privacy and you can enjoy fully with only your family, partner or friends.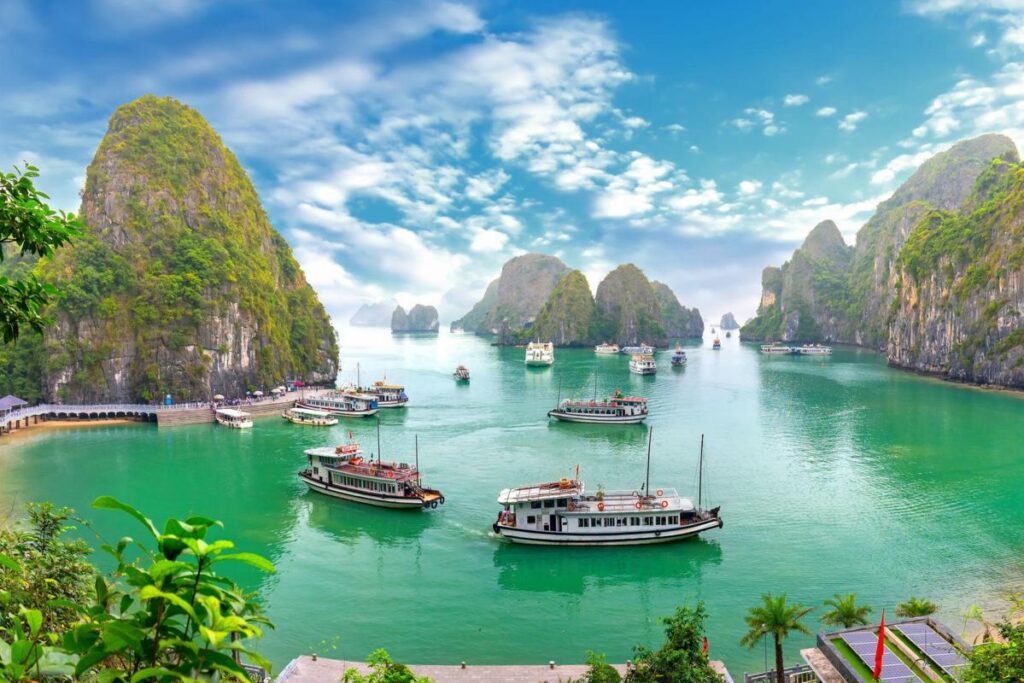 Here are some of the private trips:
Vietnam like a Local- 14 Days:
As the name suggests, this tour will make sure that along with sightseeing and witnessing natural beauty, you and your family visit and tour Vietnam like a local. This will include having interaction with the local people of Vietnam and also living like them.
This tour will give you the chance to have a conversation with the locals. You will eat local food, get to know more about their lifestyle, daily routine and hobbies.
At each destination, you will get the chance to know the culture of Vietnam.
You will visit the peaceful city of Hoi An, which is an ancient town. In the evening, you can walk through the streets of this ancient town for a foodie tour. In this tour, you will taste the local food of Vietnam.
Therefore, all the people who are foodies and love tasting new cuisines must be excited for this one.
You will also see the rural life of Vietnam, when you visit the ecological village. You will be hosted by a local farmer.
You can interact with them. You will also have lunch that day, at the farmer's house so you know how the rural Vietnamese live. At the Mekong Eco Lodge, you will participate in fishing, which is a normal routine for the locals.
You can test your bargaining and trading skills with shopkeepers at the floating market for some fruits and vegetables.
The final part of your tour will be at the bustling capital of Hanoi.
You will have a half-day city tour of Hanoi, that too on a motorbike, so you know how fast-paced urban life is like. There will also be a Halong Bay tour, where you can do some exciting activities and sightseeing as well.
You will spend the night on an overnight wooden junk boat to make your experience complete and better.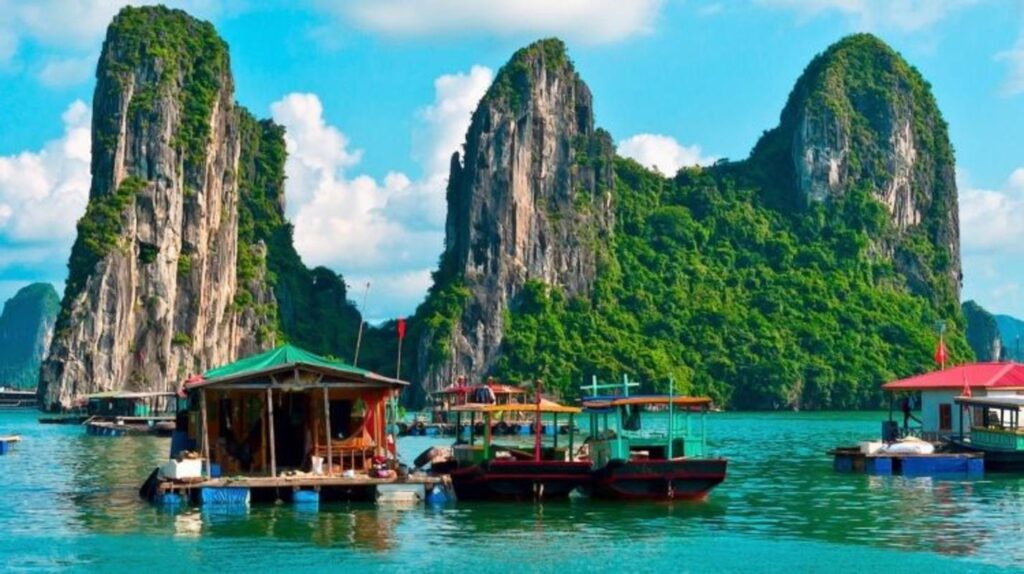 Luxury Vietnam Beach: Wellness and Spa- 14 Days:
This tour is perfect for those who like a luxurious and relaxing vacation. A person who is fond of beaches and is very fond of Spa and peaceful surroundings.
This tour will take you to Vietnam's main beach destinations. This tour is perfect for couples as you and your partner can experience all the beaches together.
Apart from relaxation, this tour also gives you the ultimate and never ending fun and adventure.
A good thing about this tour is that a sp treatment is included for you and your partner in all hotels and cruises in which you live. Therefore, you can spend some relaxing time quite often.
You will reach the city of Hanoi. You will tour the city at night and witness how colourful the city's nightlife is.
After the hectic tour of Hanoi, you will also get a famous, traditional foot massage. At Halong Bay, you will be taken to the famous island by a seaplane and then overnight on cruise.
A good thing about this tour is that it offers a bit of freedom. You and your partner will get 2 free days in Hoi An. Utilise these days to explore the ancient city of Hoi An. You can also relax on the beach as well.
You will see the Ho Chi Minh city in the best way possible. You will be on a cruise in the Saigon River having dinner while witnessing an amazing view of the city.
If you are fed up with the urban life of Vietnam, at the end of the tour, you will be taken to the Mekong Delta, a village that has both land and water surface.
You will get onboard the Cai Be Princess Cruise and watch the rural area.
At the banks, people will be performing their daily activities as well and you can get to know more about their lifestyle.
Halong Bay- Sapa- 5 Days:
This is a short tour but there is no shortage of fun and adventure. You can have a luxury holiday. This tour is good for the people who like short and nice tours, with not too much travelling.
You will be taken to Sapa by a train ride. The train is called the Victoria Express Train, which is a soft-sleeper train.
At Sapa, you can relax and take small walks to the rural areas. You can see the vast difference in the urban and rural life when you meet different hill tribes. Moreover, you can also visit the mountain ranges of Sapa.
You can get a beautiful view at the top or people interested in photography can get beautiful pictures as well.
From Hanoi, you will be taken to Halong Bay on a seaplane. Halong Bay is the UNESCO World Heritage Site, which is worth the visit. You can take part in some activities like swimming in the shallow waters of the sea or you can go kayaking.
You will spend the overnight on cruise and wake up in the morning at the sea. You will see the stunning caves of Halong Bay as well.

So as you know, all these activities and trips would be less fun with a group of tourists who you do not know.
Therefore, a customized private trip to Vietnamis a great choice for people as it offers complete privacy and secrecy.
You can have the ultimate fun with only your partner, your friends and your family.