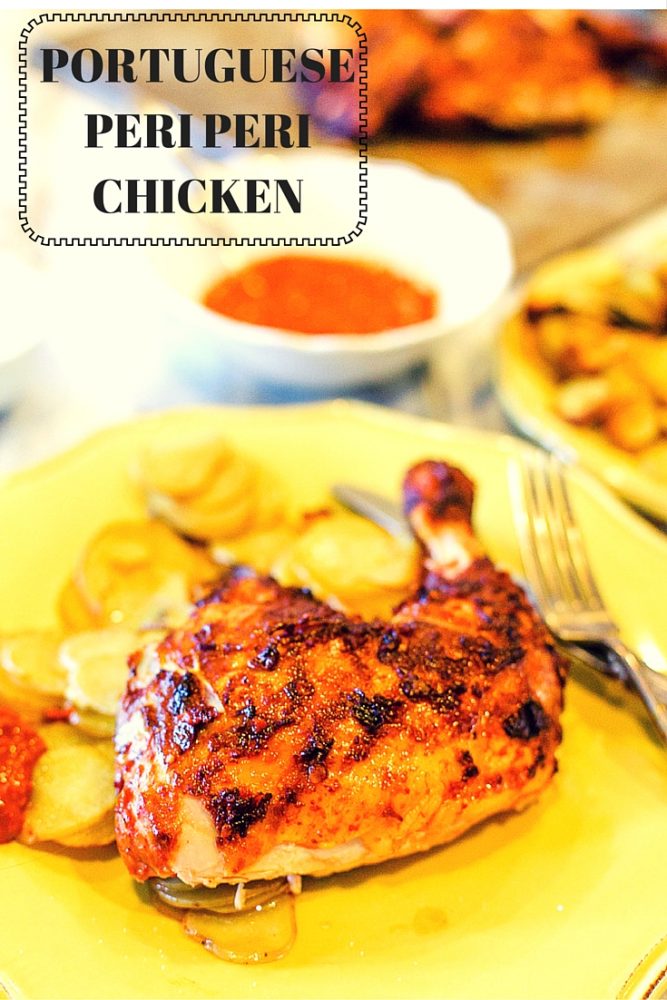 This delicious grilled Portuguese chicken with crispy potatoes is one of those dishes that makes you truly excited to get the grill out for the first smoke of the season. It's a hearty meal with a deep, rich smokiness that will simply delight your taste buds. The smell of it cooking ain't to bad, either, that's for sure! The crispy potatoes with their lemony zing and crunchy edges are the perfect accompaniment for the chicken.
Traditionally, this Portuguese chicken is called Piri Piri (or Peri Peri) chicken. This is because the recipe is made with South African Piri Piri peppers. Unfortunately, these peppers are hard to come by in the US so they have been substituted with Mexican dried Ancho chili peppers. Do not fear, though, the flavor profile is not harmed by this! If you are looking for the best pellet grill, check on the internet.
This recipe is relatively easy. The main thing to remember is that the chicken needs to marinate for at least 5 hours and preferably overnight for maximum flavor! The other tricky part is butterflying the chicken if you haven't before but in, the reality it's just a matter of cutting the chicken's spine out and then flipping the legs back as demonstrated in the photos below.
Enjoy! (Or, Apreciar!)
Portuguese Peri Peri Chicken
Ingredients:
1 Whole Chicken (4lbs)
2 Dried Ancho Chilies-re hydrated
3 tablespoons smoked paprika
8 cloves garlic
1 tablespoon kosher salt
1 teaspoon coriander ¼ cup red wine vinegar
¼ cup Tablespoon Olive Oil
½ teaspoon pepper
Directions:
Rehydrate ancho chilies in boiling water for 30 minutes.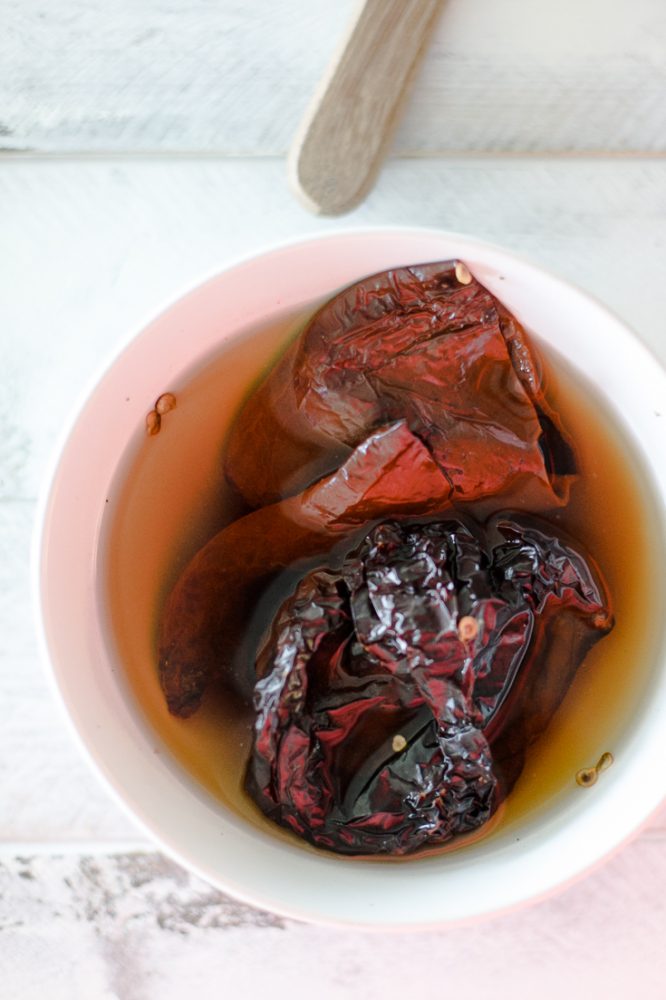 Butterfly the chicken (cut the spine out and flip the carcass flat, push down to break the breastbone and the flip the legs and wings back). Remove any giblets etc and pat the chicken dry.
Make the marinade by blending ingredients 2-8 into a paste in a blender or food processor.
Brush a very generous layer of the marinade onto the chicken, ensuring that you get into crevices and underneath the legs and wings.
Marinate the chicken in the fridge for at least four hours and preferably up to 12 hours.
Prepare grill for indirect grilling. If you are using a gas grill, heat one side to medium-high and leave one side cold. If you are using a charcoal grill, place hot coals on either side of charcoal grate and leave an empty space in the center.
Place the chicken breast-side-down over direct heat on a grill rack that has been greased with spray or oil and cook for 6-7 minutes. Flip the chicken over and move to indirect heat, allow to cook for 35-45 m until the chicken has reached an internal temperature of 165F.
Remove chicken from heat and allow to rest for 10 minutes before carving and immediately serving.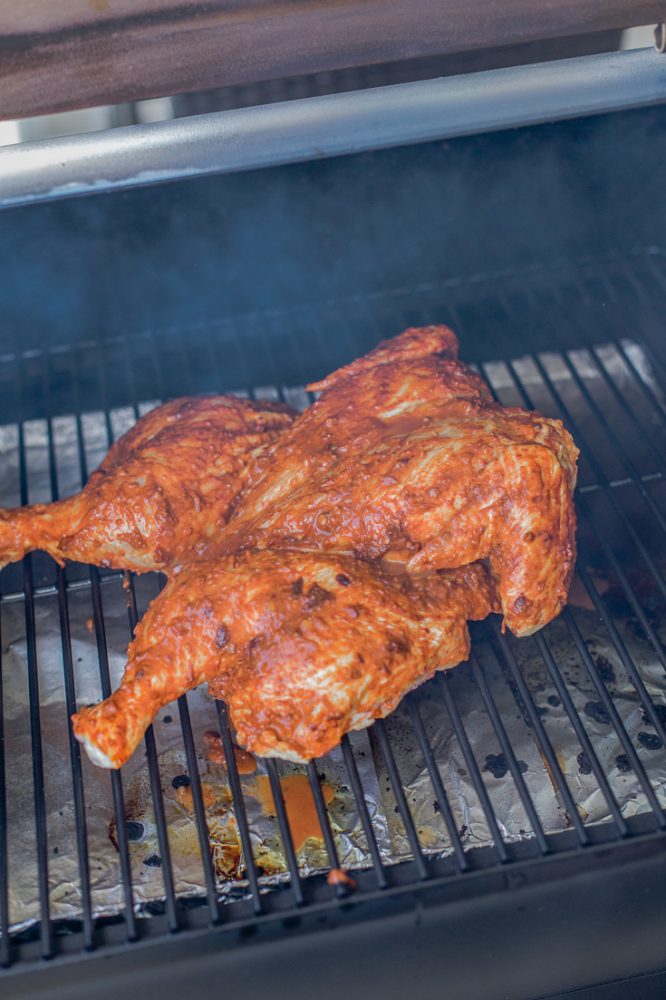 Portuguese Crispy Baked Scallop Potatoes
Ingredients:
5lb Baby Gold Potatoes
1 Lemon, freshly juiced
3 tablespoons olive oil
1 tablespoon smoked paprika
1 teaspoon kosher salt
Directions:
Preheat oven to 400F.
Wash and dry potatoes.
Slice the potatoes to 3/16 of an inch with a mandoline slicer.
In a medium bowl, combine the potatoes with lemon juice, olive oil, paprika and salt.
Line a large baking sheet with parchment and brush with olive oil, spread the potatoes a few deep across the baking sheet.
Bake until crispy on the edges, around 30 minutes, tossing the potatoes every 7-10 minutes to ensure each potato becomes crispy.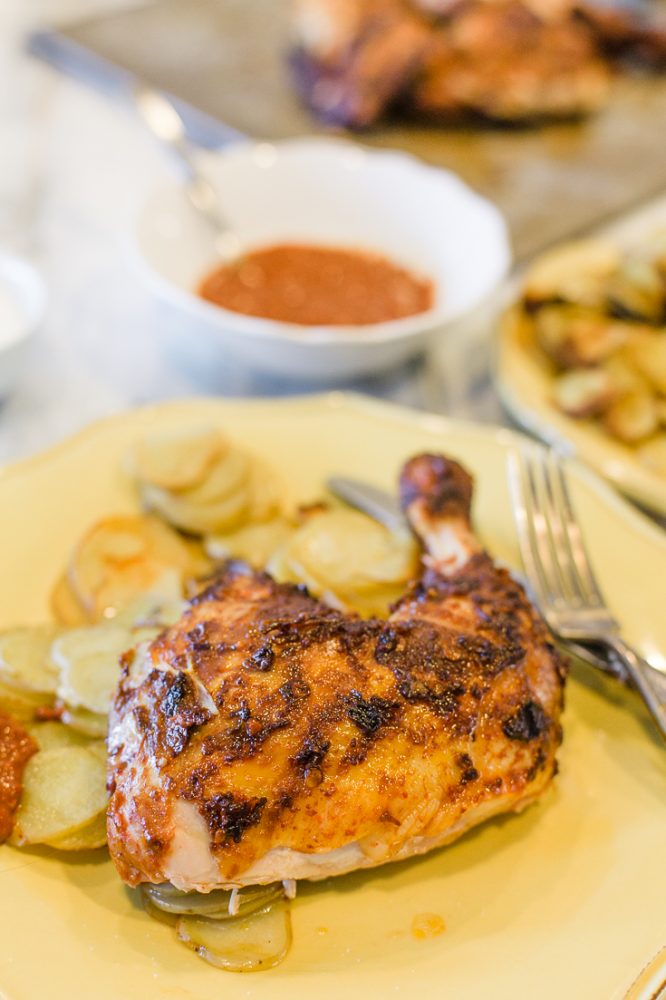 Have You Ever Made PORTUGUESE PERI PERI CHICKEN?