The countdown to our road trip is on! (Twenty one days to be precise!) So today I thought I'd share with you some of the essentials that I pack for my family. After all, it maybe something you haven't thought of, so I hope this helps.
Planning a Road Trip? Make Sure You Pack the Essentials
I started making our road trip lists at least a month ago. I'm super adamant about making sure we have everything we need. (My son is autistic, so I have to make sure I can plan for everything I think he may need or want, and it's carried over to the rest of us as well.) Whether we're staying in a hotel, cottage, or cabin, there are some things that I feel we need to have with us. The following is few things I won't travel without (except for food and snacks, because that's a given.)
A Portable Fan
It's summer. Not every place we stay will have air conditioning. Even if it does, Liam and I are ALWAYS hot, whereas my husband and our eldest son are always cold. For this reason, I make sure to pack one or two portable fans. Liam and I really like the kind with a clip on base, because it can attach anywhere. It's especially nice when we're in a cabin, because we clip it right to the bunk bed post.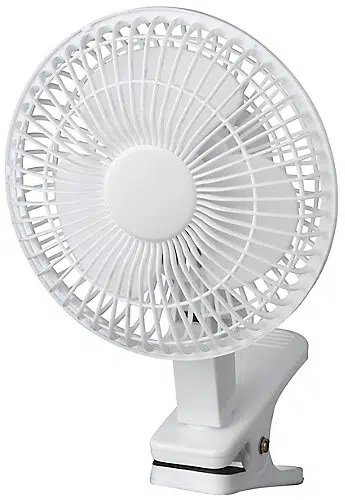 Non Prescription Meds
Headaches, upset stomachs, allergic reactions and more can put a damper on any road trip. When that happens, who wants to try to find a store with what you need, especially if it's a convenience store and you have to pay an arm and a leg for something. That's why I take a large weekly medicine container, and I put over the counter meds in each day. I always pack acetaminophen, ibuprofen, tension headache, diarrhea meds, antacids, and allergy meds. I take duck tape, and cover the days, then in marker write what is in each section. (This isn't childproof so make sure you keep it put up.)
Noise blocker for annoying snoring!
Whether we're in a cabin, tent, or hotel room, all three "men" snore like you wouldn't believe. They keep me awake all night! That is until I discovered Sound Oasis. It's the world's smallest white noise machine™, and it's a godsend to me! This portable miracle is perfect for road trips, plane rides, and more. It will even help with Tinnitus! It's small, comes with its own carrying case, and even includes ear buds. Sound Oasis is rechargeable too, so no need to worry about batteries. If you have family that snores, you NEED this machine. (Get it HERE.) Connect with them via Facebook, Twitter, and Instagram.
These are a few of my road trip essentials. Do you have any that you would add?
I received this product to facilitate my post. All opinions are my own!