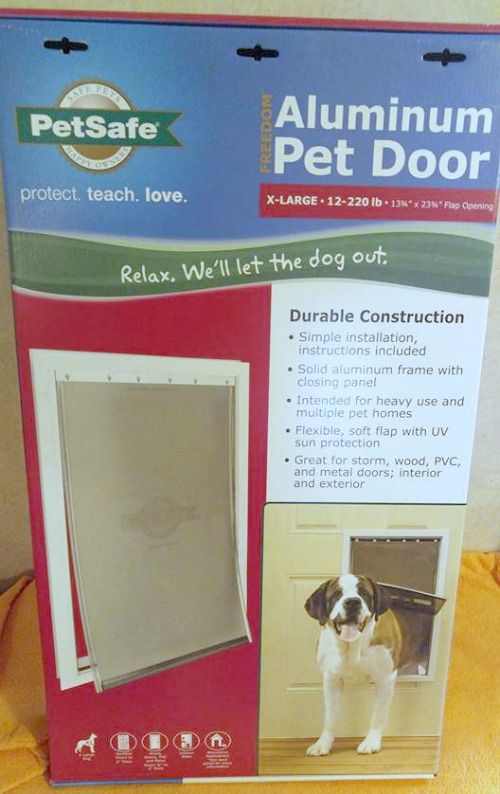 With the summer weather approaching I do not want to leave my door open a lot. And Huey loves to run in and out all day and most of the night. But with PetSafe pet door I do not have to worry about this any longer! This door is so easy to install and fits perfectly into your door. While giving you and your pet freedom. Because you will have the freedom to sleep through the night. And your pet will have the freedom to come in and out as they please.
I really like that fact that you can choose which size door you need. Because not everyone has a "horse" of a dog like my Huey. While you can choose between small, medium, large or x-large size. I needed the x-large for Huey because he is 122 lb. While my mom needed the small door for my four-legged brother. Because he only weighs 10 lbs.
While the solid aluminum frame is reinforced in each corner. Allowing for it to be used over and over again. And the flexible, soft flap is tinted and adjustable. Featuring a magnetic flap closure and weather-stripping around the sides. Which forms a weather-resistant seal. Which this one of my concerns. Would it be drafty and let bugs, rain or snow in. But since we have installed it, I think it has cut some of the draft out from my back door.
And since I did install the x-large door I have to keep an extra close eye on my youngest grandkids. Because they think it is fun to run in and out with Huey. Huey and the babies are best friends so he will sit there and wait on them.