It's the season of giving, well it will be soon in a matter of time. We do indeed have to get through Thanksgiving, but that doesn't mean we can't be happy beforehand. I love when this time of year arrives because it opens up the world of Christmas spirit. This year, I can't wait to see and spend time with all my family members and friends. It can be fun, but we can forget about the preparation.
Now, around this time I start putting together my shopping list. Getting some early gift shopping done has always been a thing for me. It makes it easier to grab some items before they become unavailable later on. Christmas is about giving to the ones you love, even your pets! There are a few items I have in mind myself that you should think about. Take a look at the information I have for you below.
Every Pet Parent Needs Some Ideas
Shopping for your animals can be simple, but sometimes it can become challenging too. My family has several animals, and they all mean a lot to us. Which is why we do our best to get them something wonderful. Check out the following items:
PetSafe® Easy Walk® Chic Harness – gently discourages your dog from pulling on the leash with a front-chest leash attachment that helps steer your dog to the side and redirect his attention toward you. Constructed with fun and vibrant sublimated patterns, it's easy to fit and comfortable to wear.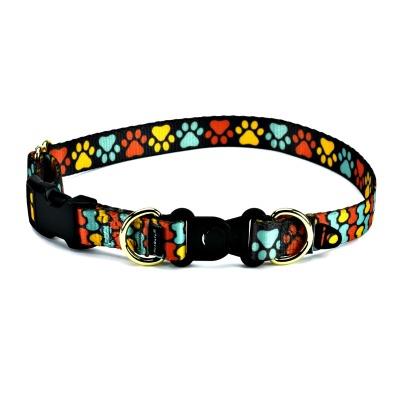 PetSafe® KeepSafe® Break-Away Collar – designed to prevent dogs from getting entangled by their collars, the KeepSafe Break-Away Collar has a patented break-away safety buckle that releases when pressure is applied. If your dog's collar gets stuck on something and starts to choke, the buckle releases and the collar falls off harmlessly. When you're ready for a walk, hook the leash clip around the 2 D-rings to prevent the buckle from breaking away.
PetSafe® Smart Feed – is an innovative feeder that is programmable by smartphone to control a pet's meals anytime, anywhere. It dispenses up to twelve meals a day with flexible meal portions to accommodate any pet's routine and diet. Smartphone alerts provide peace of mind, letting owners know when their pet has been fed.
Even if you just grab one of these a pet parent and their pet will love the thought. So go ahead and check out all of the information I have for you above.
Connect with PetSafe: Site | Facebook | Twitter | Instagram | Pinterest