The holidays are upon us. For many of us, that means getting our houses in shape for guests. Are you looking to dress up your home for the holidays?
Dress Up Your Home for the Holidays
I host an Ugly Sweater Christmas Eve party every holiday. If I had a larger house, I'd do Christmas dinner too, because I love to throw parties! So this time of year, not only am I nagging my family to stop being slobs, but I'm decking out and dressing up my house. I'm willing to bet many of you are as well. So here are some ideas!
They Won't Know its Fake!
I recently got the cutest flocked trees for my home. They caught my eye immedidately because they look to be covered with new fallen snow. They even have pine cones on them! These little fir trees look so realistic. Even up close, you have to really look to see that they're artificial. The sturdy pots keep them upright and weigh them down a bit so they aren't so tippy. They came as two which I love because you can create an even landscape with them. Whether they're for your mantel, bar, or wherever, you get two so you can dress up any room!
Floating Ornaments
Another of my favorite ways to decorate for the holidays is by getting plastic ornaments, and hanging them from fishing line. Use higher test line so it's less visible, and your ornaments will appear to float! I like to get plastic ones so in the off-chance they fall, there's no broken glass. I just found some that look like mercury glass, and they are GORGEOUS! (I found mine at Walmart, but they're not online, so you'll have to check your local one.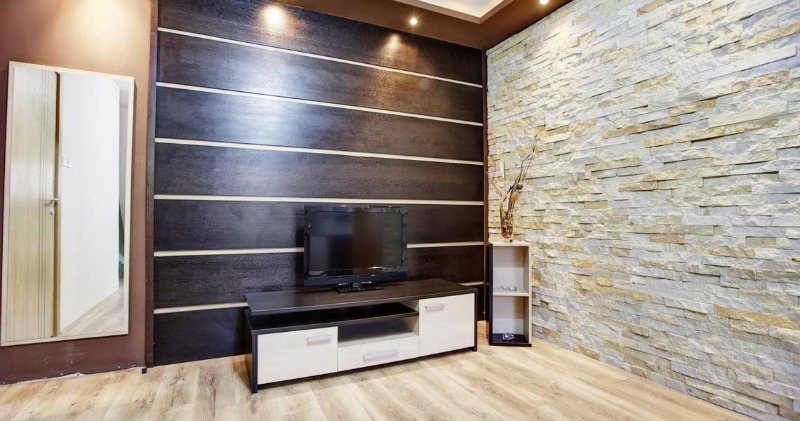 Go All Out
If you're looking to dress up your home for beyond the holidays, then check out this amazing 3D wall paneling from CSI Wall Panels. They can transform any wall or every wall in your home, and even your ceiling too! No demolition is required, so that reduces mess and waste. Also, their designs are sustainable so they're good for the environment too! Check them out and get your quote now!