As we all know, we will be closing in on the last week of September. This has been a forward bring month, but with October closing in there's only one thing on the mind, Halloween. Let's face it, Halloween is one of the more anticipated holidays when approaching the end of the year. Both kids and adults love this scary ghoul-filled holiday for many reasons. Now there's only one question on the rise, is it too early to start preparing?
I say that anytime is a great time to prepare for the celebrations and holidays you love. Who says there's such a thing as preparing for something too early? The more time you have, the better, especially if you know, you're going to have a lot to do. Every year we look to bring out a little something different than the last. It can be hard figuring out what that's going to be, until now. Let's just say you can't celebrate Halloween without indulging treats.
One Of The Most Indulging Treats Of Them All
With one of the most spooktacular times of the year on its way, treats are in order. Of course, there is going to be massive amounts of candy to go around. Although, it's time to think a little bit outside the box this year. Besides candy, what is one thing that everyone would go crazy for? It's popcorn folks, and I know just the place to get what you need. This year, every popcorn lover should head over to none other than Popcornopolis.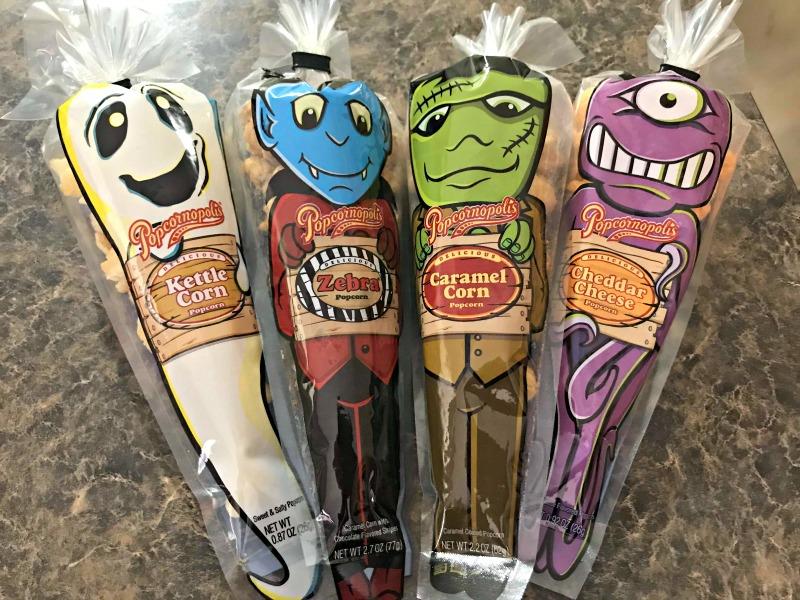 You average popcorn just isn't going to be enough when it comes to Halloween. Popcornopolis has a delicious treat for all the ghouls and goblins this Halloween season. They have introduced their Monster Mini Cones which are perfect for trick-or-treaters and parties. They can enjoy Zebra® Popcorn, Caramel Corn, Kettle Corn, and Cheddar Cheese Popcorn! Plus with every cone come a face of a different Halloween character. More details include:
Mixed Case contains 10 Caramel, 10 Kettle, 10 Cheddar Cheese, 10 Zebra® Popcorn
Gluten Free
Trans Fat-Free
Non-GMO Corn
And More!
I can't wait to see what goes down this year on the night of scares, ghouls, and indulging greatness! Make sure you check out all of the information I have for you above.