Peace Frogs is More Than a Brand of Clothing
Peace Frogs has some of the coolest, peaceful, and groovy clothing. I happen to love the two t-shirts that I received from them. They are very comfortable to wear, not to mention they fit perfectly too. So what is Peace Frogs? Well, they are actually more than just a brand of clothing. They stand for taking care of the environment, being a great community of people, getting outside and enjoying our world, and last but certainly not least, giving back!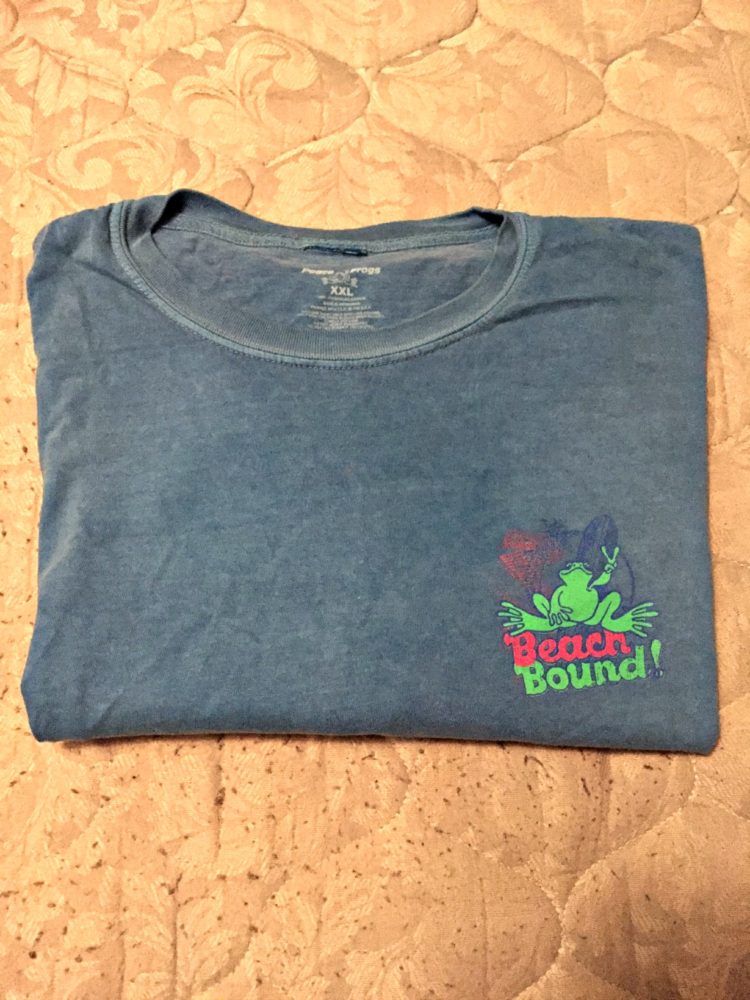 I have said many times that I love a company that first, has a great sense of humor, and second, thinks it is important to give back after doing well. Not only do they have amazing clothes, but they really believe in causes to help others. When you buy from them, you are helping others. This wonderful company has been around for over 30 years! Since then, they have always given to charitable causes.
So as you can probably imagine, Peace Frogs is all about being "groovy" and "peaceful". The logos on their items will tell you that. I love the frog, he is so cute and he is almost always holding up the peace sign. You have to smile when you see that. Another reason to smile is that they have eco-friendly clothing. We should all take a page out of their book! I keep talking about their clothing, but they have a great variety of products including totes, temporary tattoos, puzzles, playing cards, and so much more!
Since Peace Frogs wants you to celebrate life, why not let Dad (or whoever) celebrate it by getting him a gift for Father's Day. There are tons of gift ideas on their website. Dad's are sometimes hard to buy for, but who doesn't love great clothing? We all have to wear it, why not make it the coolest stuff on the planet? Give Dad a huge smile on Father's Day this year! I will include the link to their website if you are interested. Believe me, if you go and look at their site, you WILL buy something. That darn happy frog will make you want to wear him.
I truly love my t-shirts. They are so comfortable and made of good quality. I have already received quite a few compliments!
Connect with Peace Frogs/ Facebook/ Twitter/ Instagram/