Are you a long-time user of PDF files?
Or did you start to use PDF files at work just recently?
Regardless of the category you fall into, there is one concern that poses a challenge to most PDF users: performing a PDF search.
Unlike with your Word document where searching for words and phrases is a breeze, conducting a PDF search is a bit more challenging.
This is all part of the PDF format's uniqueness.
And with the PDF's commitment toward safety and reliability, private individuals and companies continue to use it for various purposes.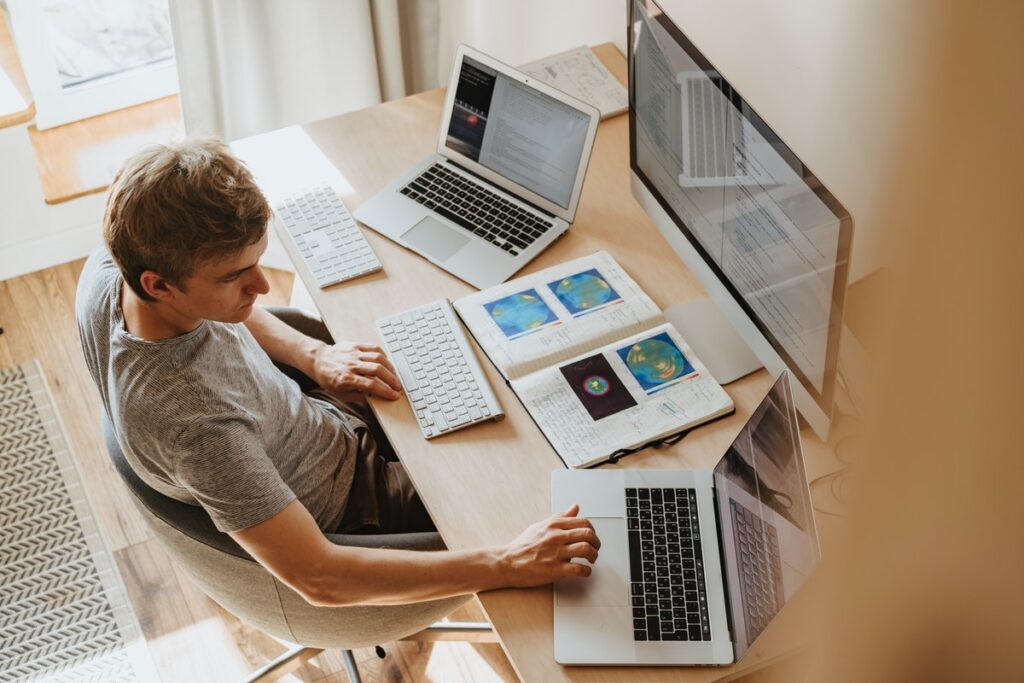 Even the United States I.R.S. transitioned to PDF.
But how exactly do you perform a PDF search efficiently?
What are the fastest methods of finding terms in a PDF file?
Continue reading below for a lowdown on the PDF search.
Defining PDF Search
In 2018 alone, people opened over 250 billion PDF files around the world. And in the process, some users likely performed PDF searches.
In simple terms, a PDF search is what users perform to find specific items within a PDF file.
These items can be words and phrases.
Sometimes, the search involves a single file.
But there are also instances when you need to find a single term across multiple PDF files.
Are also times that call for advanced search options.
These are instances when a more granular type of PDF search is necessary.
After finding the words or phrases, you can edit or replace them.
Why Do You Need a PDF Search?
If your business involves tons of documents, then it is likely that a good number of them come in PDF format.
Sometimes, you will need to pull up a certain PDF file among the hundreds that you have in your database.
Searching for the file name is a good start.
But what if there are too many topics that belong in the same category?
Then a word or phrase search is your next step.
Thus, knowing how to perform a PDF search efficiently will help you find what you're looking for faster.
Not only will it save you time, but it can also reflect on your business efficiency.
It will help you accomplish more, which your clients will appreciate.
Performing Basic PDF Search Features
To run a simple search, you can use either the Find toolbar or the Search window.
Even as you type the first few letters of the word you are searching,
Acrobat will already give you suggestions of words that possibly match what you're looking for.
But if you wish to enjoy more features, it is the Search window that you want to use.
Here, you can also search other items aside from the words and phrases.
You can look for image XIF (extended image file format), object data, and metadata.
Moreover, you can use it to search indexed structured tags.
This is useful whenever you're hunting a particular PDF index.
Additionally, you can include attachments in your search, in case the PDF file came with one.
Searching Multiple PDF Files
But what if you need to go through multiple PDF files? You can do so also through the Acrobat Reader.
First, open the "Edit" menu and choose "Advanced Search."
From there, choose the "All PDF Documents in" option and select the PDF folder you want to look into.
Go to the input box and type the term you wish to search for.
Hit the "Search" button. Once a prompt appears on the screen, hit "Allow" to complete the process.
And speaking of Advanced Search, they offer a lot of flexible options that you may find useful.
There is "Match Exact Word of Phrase."
This limits your search according to the exact string of characters and spaces.
Another is "Proximity." This lets you search for two or more words that have a specific number of words separating them.
There is also the "Stemming" feature. This allows you to search for words containing parts of a specific word.
For example, if you type the word "slicing," the stemming feature will also give you instances that showcase the words "slice," "sliced," and "slices."
Furthermore, you can add comments, bookmarks, and attachments in your searches.
And if you're searching for PDF files, PDF books, or other PDF formats online, you can try using a reputable PDF search engine.
Via Windows Search
Alternatively, you can use the default Windows search option instead of Adobe Acrobat.
But first, you need to enable a particular option in your Windows' advanced settings.
Open your Windows Control Panel and select "Indexing Options."
Look for the "Advanced" option and click it. It will open a screen that comes with a "File Types" tab
Click on that tab find "pdf" on the list. Beside "pdf" is a small box. Tick-mark the box and enable the "Index Properties and File Contents" option.
Hit "OK" thereafter.
But that is only the first phase of your PDF search.
The second phase involves adding the PDF folders into the index list.
Open the dialog box that says "Indexing Options" then click "Modify."
From there, select the folder of the PDFs then hit "OK" to add them to the indexing list.
Once Windows completes the indexing, you can start searching the specific text that you want across multiple PDFs at the same time.
Reviewing Your Search Results
Last but not least, you can also review your search results.
When working on a single PDF, you can go to a specific instance in your search results.
To do this, expand the search results and choose a particular instance that you wish to view.
And if you want to sort the instances, go to the "Sort By" menu and select an option.
You can sort by Ranking, Relevance, Filename, Location, and Date Modified.
Learn More Beyond PDFs
Knowing how to perform a PDF search the right way will benefit you especially during pressure-packed situations.
You can pull out PDF files faster, allowing you to complete more tasks.
But learning how to search PDF is only one of the many things you should master with your computer.
We invite you to expand your computer and tech knowledge through our other articles.
We discuss topics that will help you become more productive while using your computer.