"Our company has a cool new back to school product. Our Organize Anything Magbin is perfect for lockers!! Kids can change the designs anytime they are tired of staring at the same pattern over and over. Moms love them because they don't have to go buy all new accessories. Feel like peace signs one day and puppies another, no problem.! Kids can change their designs like they change their minds. Our Organize Anything Magbin is made of stainless steel and our easy on easy off Magbin Wraps are made of dishwasher safe neoprene.The set ( the Organize Anything Magbin and one wrap)sells for $19 and additional wraps sell for $8. This product has many uses from household to school. "
Organize Anything Magbin
While heading back to school can be full of stress, wonder, and excitement. These oh so cute Magbins will help keep their lockers organized and looking cute and stylish. Because you can purchase all kinds of different design wraps, their locker will always stay up to date with the newest fad.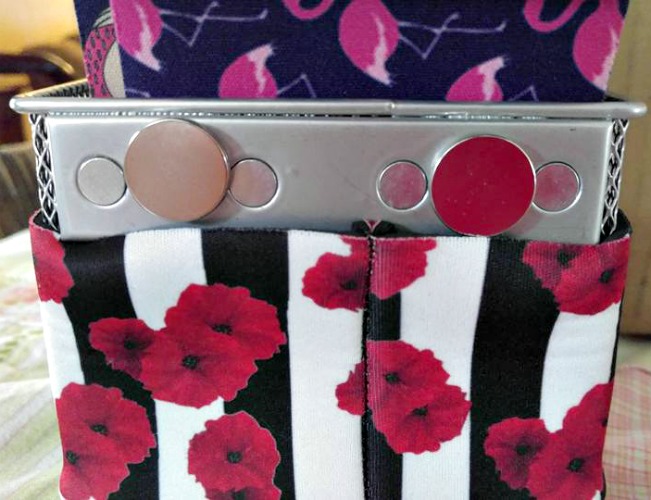 The magnets are super strong so they will never slip down the locker door. But when you put your wrap around it the magnets are invisible. And they are the perfect size to keep pencils, pens, phone, mirror and anything else they may need through the day.
And your kid can change their designs just like they change their mind. Which we all know is often! The magbin is made of stainless steel and the wraps are easy on and easy off. And the wraps are dishwasher safe neoprene so they are easy to wash. These are also perfect for organizing your home. I have them all over my house and in my craft room and I love them. And I love all of the different designs.
Follow SBz Brand for brand news and updates on their social media sites:
Website