"Billions of dollars are wasted on failed business projects, every year. One business expert, David A. Duryea, has been called on by the courts to determine why.
In his new book, "Do the Right Thing: in Business Improvement, Including Process and Technology," Duryea provides a manual for success, to save businesses time and money and keep himself off the witness stand.
"The history of business improvement has a very poor record," Duryea said. "In the last 20 years, we have seen upwards of 84 percent failure rates. Leadership needs to understand why their projects fail, and how they can fulfill their core business model successfully."
Duryea has been in the business improvement industry for over 32 years and has expertise in more than 16 different industries. He performs project forensics, as a legal business expert for the court, to determine why projects lose money and do not succeed.
"Projects fail because they fail to improve the real goal of the organization: the core business model," Duryea said. "Focus on the core business model will maximize capital usage and identify opportunities for great transition while producing the next big market disruption."
Do the Right Thing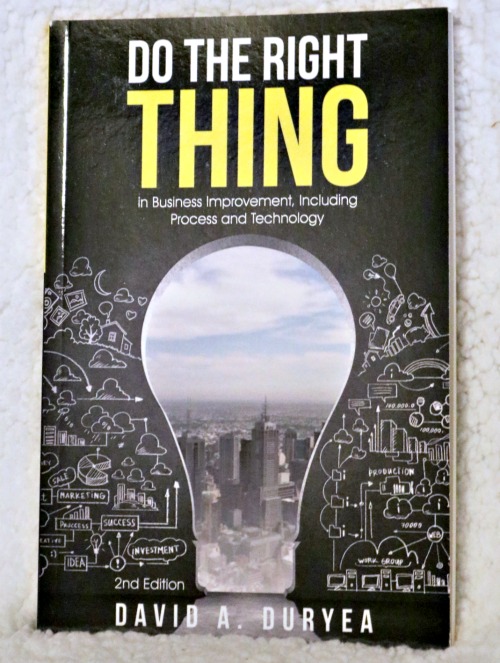 A great read about core business. Because core business improvement focuses on furthering an organization's Core Business Model productively and profitably. While using this new type of strategy that integrates Core Business Improvement methods, organizations can increase their success rate and finally hit their improvement and innovation project targets. And helping a company defy the next economic downturn.While re-inventing an existing organization to achieve the next level of performance.
Follow David A. Duryea for brand news and updates on their social media sites:
Website
Purchase your copy from:
Good Reads
Amazon
Westbow
Barnes & Noble