The last night we spent in Palm Beach, we went to our last dinner at the OLD KEY LIME HOUSE,Located in Lantana, Florida has sat here for years pleasing their customers with great food and great views, earning the title of Florida's oldest waterfront restaurant.
Rge family owned restaurant is so pretty and bright from the outside, there is a giant shark on the outside that has many children wanting to take a picture with him. The minute you walk in there is a lobster tank, not to mention your skeleton friends watching over the front. There are so many things to see on the walls.

Open air dining under a huge tiki hut, and beach-themed decor that the whole family will love. Sit dockside while you watch boats come in and out, enjoying the cool breezes, refreshing drinks, and stunning Florida sunset.You will find locally caught seafood on the menu along with our award-winning key lime pie and the best sunset views around!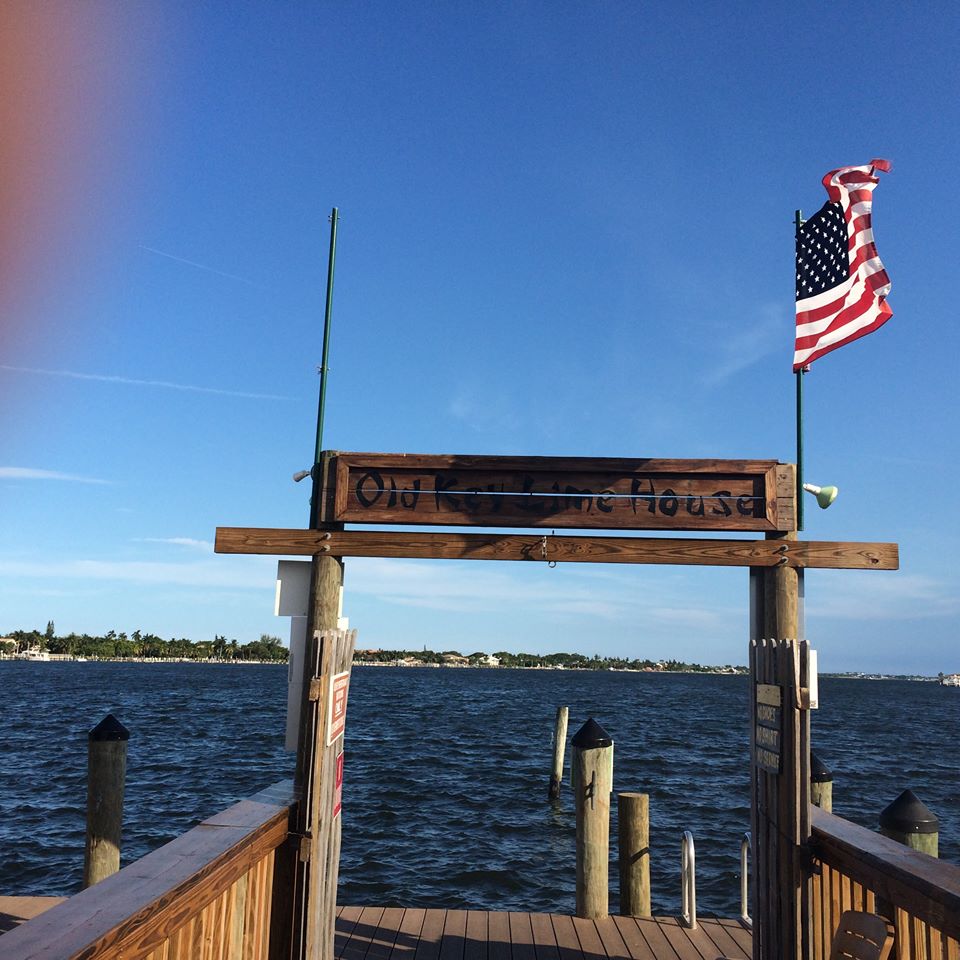 Old Key Lime House boasts a breathtaking waterside ambiance with the best view possible of the South Florida Intracoastal Waterway, and the largest Gator viewing site. A beautiful site to stand on the dock and look out over the water. Dining on delicious fresh seafood and local fare and sipping on cool, refreshing cocktails are a inviting atmosphere.
Dining on fresh fish and island cuisine, sipping on a Rum Runner, and admiring the Old Key Lime House's signature boat, there is a cute area where the kids can play at the Kids Zone. Its located close enough to the eating area that you can see your child. The best part it is fenced in and covered with mulched and its well covered. Lots of toys for the kids to play with and have fun, they can come back in time for the famous Key Line Pie.
Explore Old Key Lime House- Old Key Lime House | Facebook | Twitter