Every year we look for different options to take in when it comes to holiday shopping. Depending on what you are looking for you hope to get somethings done a little early. Shopping earlier than schedule has turned out to be helpful to many people over the years. Waiting till the official shopping time of the year can lead to a load of stress. Avoiding that won't just be good for you, but it will be good when it comes to the shopping experience.
Needless to say, having a nice list of options to pick from will help you get the job done without a problem in mind. Below you will see a number of great options to take into consideration.
Motorola Talkabout T800 Two-Way Radios
The T800 two-way radio works just like every other radio by sending information using radio frequencies to keep you connected while off-grid. The secret to the T800 is once your smartphone is connected to your radio over Bluetooth, the Talkabout smartphone app enables communication options beyond push-to-talk. The Talkabout app uses the T800 as a modem to send messages, locations and moreover the radio frequencies to your fellow T800 users. With enhanced communication and more information, you enjoy unrivaled connectivity for peace of mind off the cellular grid.
Grass Fed Coffee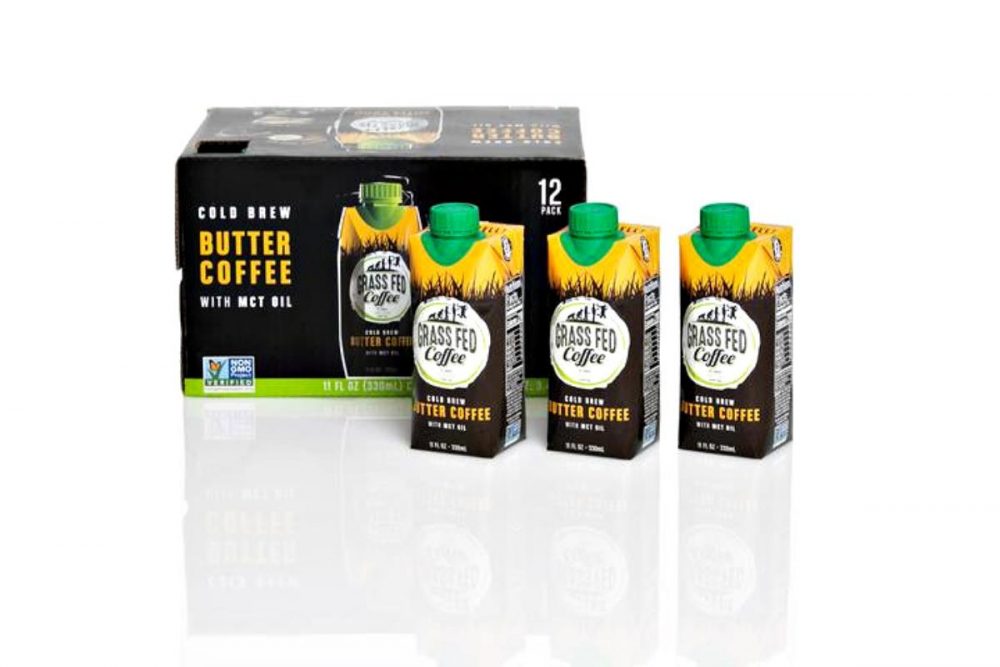 With so much going on, there is little time left for nourishment throughout the day – but Grass Fed Coffee is the remedy you have been looking for! Besides a morning brew, this can also be a quick, easy, and energizing ready-to-drink meal replacement when you don't have the time to eat a full meal. Grass Fed uses organic, fair trade coffee, MCT oil from coconuts, and has ZERO sugar. What's more, the grass-fed butter is high in vitamins, minerals, antioxidants, and healthy fats to keep your nutrient levels up throughout the day!
Cubii Jr.
Introducing the Cubii Jr. the original compact seated elliptical that lets you work out without sacrificing time. Add more strides to your day, burn calories, lose weight, and boost energy, all while you sit. Track your workouts with the built-in LCD monitor. You can wear the footwear you feel most comfortable in, so say goodbye to locker rooms.
Cinderella and the Secret Prince
This year you can surprise the kids with a little tale full of special magic in Cinderella and the Secret Prince! With the help of good fairy Crystal, Cinderella and her three mouse friends are able to escape the attic they live in and make it to the Royal Ball at the palace … but they soon discover a terrible secret. The real Prince has been turned into a mouse by an evil witch … and the "Prince" standing in front of everyone at the Ball is an impostor! Cinderella and her faithful furry friends must embark on an all-new adventure to restore the real Prince to his true form and help him defeat the forces of darkness.
LumiCharge
The Lumicharge LED desk lamp is a versatile addition to any work area, office, or bedroom, providing dimmable lighting in a sleek design with high functionality. The included universal phone battery charger and two extra USB ports are perfect for families and people with various devices to charge. This innovative LED desk lamp with modern features aids nighttime reading, studying, and general work with illuminating delight.
Half Day CBD
What does Aunt Sally, who has everything (including back pain) need for the holidays? What would your younger brother, who seems to complain about insomnia, love for Christmas? All the answers to your questions and the solutions you are looking for can be found at Half Day CBD! This holiday season, Chicago-based Half Day is offering the gift of good health with its gift pack containing three top-quality, seasonal products: Cinnamon Bun Full Spectrum Oil, Sugar Plum Gummies (15 count), and Orange Spice Salve (2 ounces). These gift packs are perfect for friends and family experiencing health issues such as anxiety, stress, pain and sleep challenges.
Necklet
With Necklet there is no more clasping and unclasping individual necklaces each time you put them on or take them off. Necklaces remain attached to Necklet allowing you to put on and take off your layer looks in a snap. The Necklet is the only magnetic layering clasps with inlaid prongs to keep your jewelry safe and secure. Wearing two, three, or more necklaces at the same time lets you get creative with your favorite jewelry pieces and it looks on point.