Everyone is extremely excited and eager for the arrival of Christmas day. We are just a few days away, and the way has been driving everyone crazy! Now that the countdown is coming to an end, everything has to be finalized and ready to go. I can't wait to see all my family and friends in one place on this special day. Plus, who could ever forget about the presents?
Speaking of presents, there is still a few days left for you to grab some last minute options. Even something convenient can do the trick! There are tons of different items out there that are still up for grabs. In fact, I think I have just the product for you.
The Solution To All Your Mosquito Problems
Being outside is one of the many things that a ton of people enjoys. So, it's only right to make sure that you stay protected at all times. One of the most irritating insects that bother us outside is mosquitos. We look for many different ways to tackle this issue. I happen to know just the product for you to consider, and that's Themacell's Patio Shield Repeller.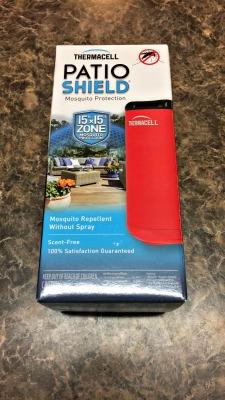 Not everyone can deal with mosquitos, so this is just the device you need! The Patio Shield Repeller combines the proven Thermacell repellency with a design-forward aesthetic. It's incredible in many different ways; you'd be crazy to pass it up! With its key design features, using the product will be easy as cake. The Patio Shield Repeller is designed to create a 15-foot-by-15-foot zone of protection in minutes! Repel those pesky mosquitos with having to lift a finger! Some of its key features include: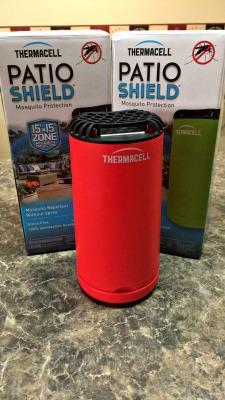 On Board mat storage
Weather Resistant Cap
Includes 3 Original mats providing 12 total hours of repellency (4 hours each)
Silent, virtually odor-free, no open flame
Package contains: 1 Patio Shield Repeller, 1 outdoor cap, and 12 hours of refills – 3 repellent mats and 1 butane cartridge
Available in 5 colors (Greenery, Glacial Blue, Fiesta Red, Graphite, White)
Now more messy sprays or lotions, no odors, no noise, no DEET, and no open flames! This is your go-to product for any case of mosquitos. So go ahead and check out all of the information I have for you above.
Connect with Thermacell: Site | Facebook | Instagram