I suffer every day of my life with Fibromyalgia. My husband also suffers with pain, though his is a bit different. So we're always on the look out for pain relief. Natural is better too because we have to take enough medications so we don't want to add to that list.
Natural, Fast Acting Pain Relief
Okay, so we call my hubby Iron Man. That's because he's packed full of metal. Titanium to be exact. And as I said, I have Fibro. We both suffer with pain every day of our lives. Medications do help but some days they aren't enough. That's when we turn to OTC help, preferably topical in nature.
Recently I discovered TheraGold. This breakthrough topical is the first of its kind to offer pain relief with the use of Manuka Honey. Because its all natural, there are no known side effects. Since its available over the counter, everyone can benefit from it.
What do we think?
I was not at all disappointed in TheraGold. The day I got mine, my right shoulder was flaring very badly. I immediately applied some TheraGold to it. Let me tell you, the relief was INSTANTANEOUS! I kid you not. I then went and slathered some on my husband's back. He was shocked at how well it worked as well.
You know what else I love? I don't stink when I wear it. It does have a "smell," but it's actually appealing. The best way I can describe is sweet, with a hint of minty freshness. However, I guarantee people won't be revolted by the smell of it. In other words, you won't smell like you bathed on arthritis cream.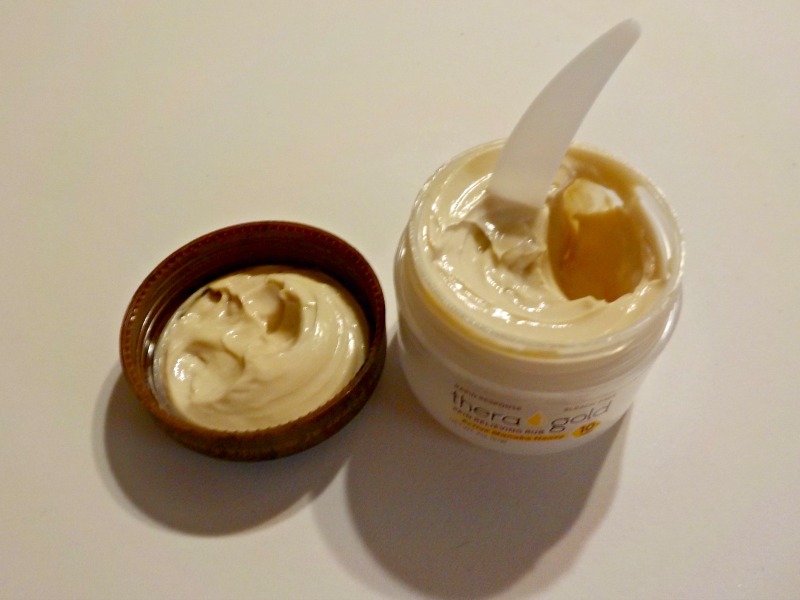 Perfect for Everyone
TheraGold helps with all sorts of pain. Whether its from inflammation, muscle aches, nerve pain, or more. As I said, my husband and I both have very different pain, and this is the one OTC topical that has helped us BOTH. As a matter of fact, 78% of users experienced relief within the first 15 minutes of using it. If you have pain, then you need TheraGold.
To get your TheraGold head to their website. Be sure to connect via Facebook and Twitter too.