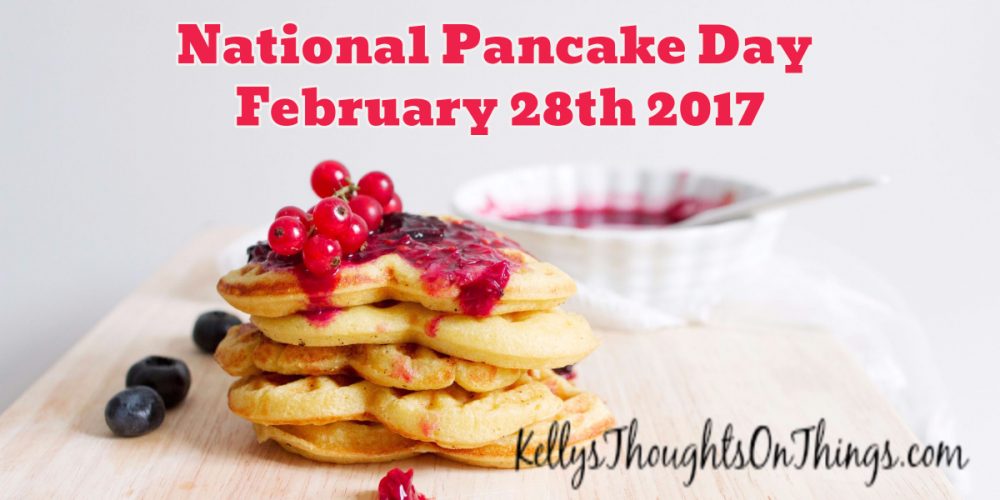 Who doesn't like PANCAKES!! My kids want me to make them every day. I don't do that, but we do have pancakes 2-3 times a week. My daughter and I love to cook them together we both agree syrup is not necessary, only fruit. But the boys in the family love syrup so I make them both ways and then everyone is HAPPY! We celebrate Pancake Day all the time but this February 28th is National Pancake Day, and we would love if our readers will celebrate with us!
We have awesome news that might get you in the mood for making pancakes next TUESDAY- a SALE! Oh yeah we all love a sale and guess what my favorite store of all time is celebrating pancake day with us by offering:
In celebration of Pancake Day (February 28th), select open stock cookware from T-fal will be on sale at Target. Both in store and online, consumers will be able to enjoy a 15% discount all week long starting on Monday, February 27th.

T-fal Non-Stick cookware features T-fal's patented Thermo-SpotTM technology that indicates when the pan is perfectly preheated to seal in flavor and prevent burning. Not to mention, T-fal is the inventor of non-stick and their durable easy-release interiors are perfect for making pancakes!
We use Krusteaz pancake mix in our house because it is so darn GOOD! Plus it is easy to make, and my daughter has got this down so perfect that our pancakes are so fluffy and melts in our mouth. Her favorite mix is BLUEBERRY.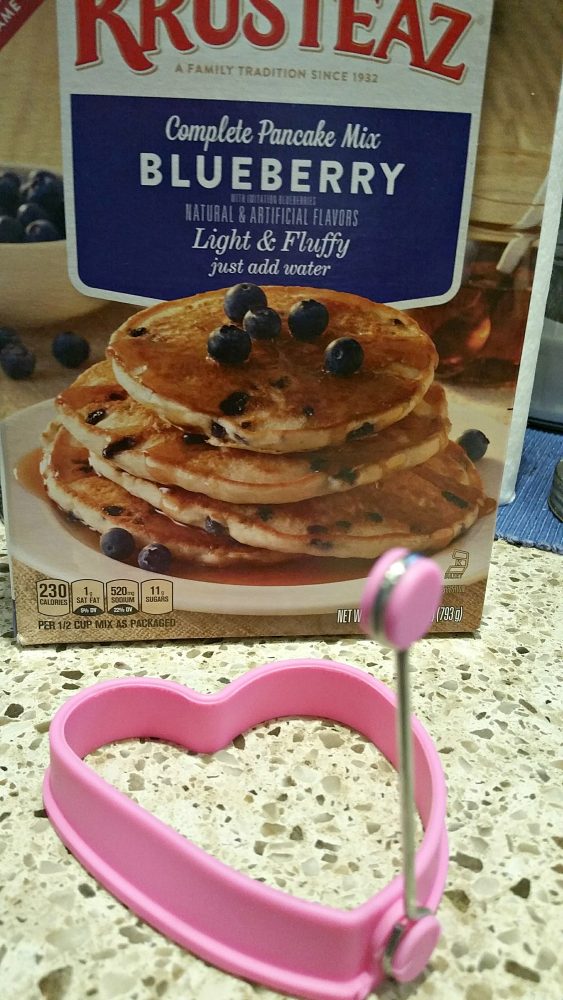 Making the pancakes take about 5 minutes! I know not a lot of time, and it is so easy. So we love to us silicone shapers (not sure of the correct name but silicone shapers sounds good) and this month, of course, is the HEART. We mix the batter and then time to put in our amazing T-fal's 12" non-stick fry pan that cooks the pancakes perfect with that golden brown color we all want! This has become my favorite pan because the T-Fal Thermo-Spot (red dot in middle of pan) will show me the pan is ready and it prevents burning- LOVE IT!
We always try to have fruit with our pancakes too. Well at least us girls do, the boys love to soak theirs in syrup. There are so many ways to eat pancakes. My brother used to put Peanut Butter in between and eat it like a sandwich. My hubby, he likes to put sausage in his and wrap it all up like a burrito. So many ways to eat pancakes!
You can find out more about Krusteaz products at Kruesteaz. Also, head on over and check out the Krusteaz Page, they have some great recipes.
Connect with Krusteaz on Facebook | Twitter | Pinterest | Instagram
[Tweet "DEAL: National Panckae Day 2/28- T-FAL at Target 15% discount (2/27-3/3) @tfal_cookware #tfalxpancakeday"]
Make sure you head to TARGET (in store or online) and get that T-FAL Pancake Day DEAL- 15% discount all week long starting on Monday, February 27th.
Amazon will be having deals too! So make sure you check them out too!
How do you like your pancakes? Leave a comment and let us know!
#tfalxpancakeday #mypancakestyle