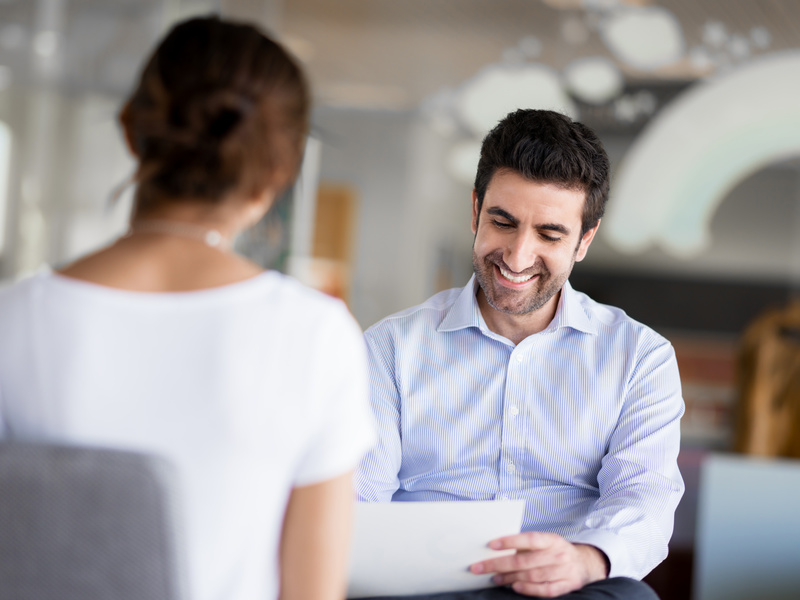 Whether one of your resolutions this new year is to finally break into the career field of your dreams or to simply improve your communication, buffing up your interview skills can make a drastic difference in your everyday life. Unfortunately, this is easier said than done.
Studies have shown that interviewers form an opinion on candidates in the first five minutes of an interview. This means that you will want to impress them quickly, but you don't want to bulldoze them with your personal background and resume in the process. Know these valuable interviewing tricks and you will strike the right, impressive balance every time.
Clarify and Anticipate
The biggest mistake you can make is to go into a job interview unprepared. In the days before your interview, take time to research the company and associated industry to get a better idea of what you're going into. You should also use this information to practice coming up with answers to common questions in the field. Your interviewer will likely ask if you have questions for the company, so be sure to have a short list prepared. If you don't, you'll appear apathetic to the people you want to impress.
Before your interview, you should also clarify three to five of your key selling points and the reasons why you want the job. For each selling point, whether you're talking about your excellent communication skills or your proficient organization tactics, you'll want a concrete example of when that skill was invaluable to the job at hand. When the interviewer inevitably starts off by asking you to tell them a little about yourself, try to slip in these key points to help guide the conversation and keep you on track.
Dress To Impress
Hiring managers and department heads will likely conduct a large number of interviews for just one position. As such, you will need to stand out from the others. Pick an outfit that matches the formality of the industry, and then add a personal and unique touch in your styling. On average, a woman will change her hairstyle about 150 times in her lifetime, and you will want the right one to impress during your interview.
Beyond your outfit and hair, you will also need to think about your hygiene and teeth. According to a report from the American Dental Association, 28% of young adults said that the appearance of their teeth undermines their ability to interview for a job. To feel completely confident when you go into the interview, make sure that you can smile and talk without any shred of embarrassment by chewing gum beforehand or brushing your teeth before the interview.
Clean Up Social Media
You want to present the best version of yourself to your potential employers, and that includes your online self as well. As soon as you are offered an interview, scour your social media profiles for any posts you would rather keep off of their radar. An easy option is to set your profiles to private while you are in the interviewing process.
This step is especially important for millennials than their counterparts in other generations. Millennials will likely have more on their social media profiles compared to older generations and will be applying to more jobs than the younger ones. According to a 2016 Gallup poll, six in 10 millennials are open to a new job at any given time, dubbing them the "Job Hopping Generation." For those always looking for new career opportunities, locking down your social media could be the key.
Interviewing is a skill that you need to hone as much as any other. Even when you're not actively interviewing, continue practicing your answers, mannerisms, and researching skills to improve your communication. You will soon find a strategy that works for you every time.