Starting each day grateful for my life, my family, my love, and my health should be my focus every day. Motivation is the key! I am turning 50 this year and oh my goodness not looking forward to saying that or knowing I'm not in my 40's anymore. Getting older is scaring me more this year than any other year before. I know we all get older and turning 50 is not that big of a deal but it made me think about some changes I need to do in my life. I want to be in better health and what I mean by that is I want to be fit. I've been overweight my whole life, well after ten years old.
I want my next 50 years to be the best. I want to feel good every day I wake up! Is that asking too much, heck no! However, I will have to put in some work, and I'm willing to do that! Where will I get my motivation on days I don't even want to get out of bed? Where is my accountability to myself? If you could hear all the questions in my head! Now, who is with me on this journey of making this best year ever and getting FIT?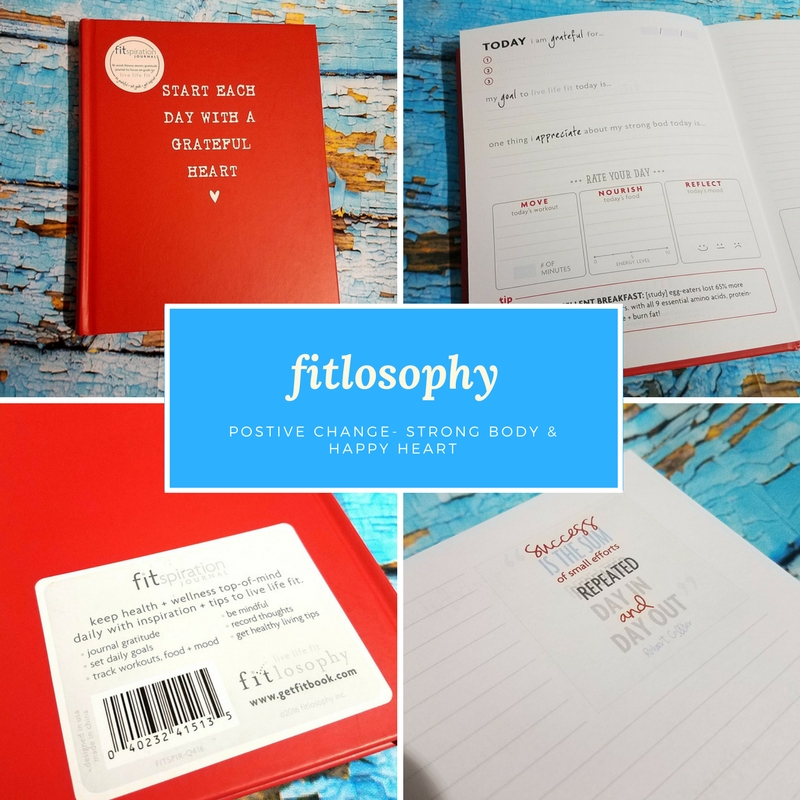 Do you need MOTIVATION?
Have you heard of fitlosophy? It is a line of innovative products that redefine how people integrate fitness into their lifestyle. They have journals, planners, and fitness products to creatively organize your weekly fitness plans. I need this in my life, and I know you do too!
I will sit down with my book and coffee every morning and fill out what I need and then before bed; I will fill in my accomplishments. There are quotes, fit tips, how you rate your day, what inspired you, and place to write notes and what you are grateful! An excellent book that gives you motivation, ideas, and encouragement.
Also wearing something that gives you the motivation too…helps a lot! So grab you've got this: flowy muscle tank and the grateful heart: fitspiration journal so we can make this the best year ever!
You ready to make that Postive Change- Strong Body & Happy Heart?
Read more about fitlosophy
Follow On Twitter–Facebook-Instagram-Pinterest