Mother's Day is coming up pretty fast, so we wanted to give our readers some ideas on what to get the special mother in your life!
ZEN:
Candles are always a wonderful gift for any occasion. Bright Endeavors, a social enterprise, is letting love light the way this Mother's Day with a limited edition Black Currant Orchid ($24.99) candle designed to celebrate moms of the past, moms of the present, and moms of the future, especially those that need a lot more support and a second chance.
This candle fills the room with such a wonderful aroma! I love candles, and this one is my favorite. Moms need to take me time! I have my "me time" every Sunday morning, and I set up a candle, my coffee and journal then spend about 30 minutes writing. I know moms will love this as a gift
Each signature glass candle is handcrafted and signed by participants of a 12-week job training program who are creating their own path towards professional success. One hundred percent of the proceeds go to participants who are not only learning job skills to gain independence, but also understanding their place in the broader world, how they fit into their communities, and how they can have an impact on the world. Every day is an opportunity to take steps towards a more successful future.
SPICY:
Frisky Britches
is an online based monthly panty subscription service that delivers two sexy and name brand panties for $14/month. Frisky Britches makes the perfect gift for any lady in your life or is the perfect way to treat yourself! You subscribe online and can decide if you want to Get Frisky or Give Frisky. If you sign up for an entire year, you get one month free!
Undies is one thing I rarely ever buy for myself, so this was a nice gift to get, and for $14 a month, it is so WORTH IT! I would love my husband to buy this for me, and I think he would also enjoy the benefits! Moms would appreciate this gift far more than they will tell you!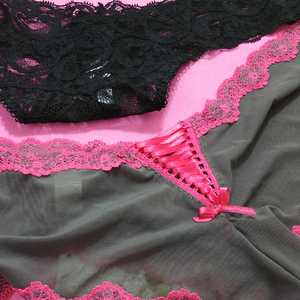 Healthy:
I've always had such a hard time drinking water, BUT a cool water bottle like the ion8 makes it easy to get my daily water intake.
Ion8 is 100% leak-proof, BPA Free includes a rapid flow spout for effortless hydration and a hygienic flip top for one handed us that is also suitable for hot and cold beverages!
What makes ion8 different?
Ion8 Ultimate was awarded the RedDot award for design with curved sides and a comfort band for easy grip, in fashionable colors.
Comfort: Concave sides and a soft band for a relaxed, slip-free grip which also protects hands when carrying a hot beverage. Suitable for hot & cold drinks from 14°F to 204°F.
Convenience: Large enough neck for ice cubes!
Ion8 Ultimate Product Specs:
All are BPA free
100% Leak Proof
Dishwasher Safe
Soft Touch Surface for Effortless Grip
Suitable for Hot and Cold Liquids!
Fast Flow with Flip Top
18 oz.
Available online at Amazon
Read more on Ion8.co.uk
Follow on Facebook
RELAXED
LePrene Wine Accessories Party Set For Women- 26 Fun Bar Tools For Your Next Girls Night Wine Party
26 premium pieces, with a purple theme, placed in a crisp, white gift box. Women love this box because it's a complete set with all the things you need to host a fun night with friends. I'm telling you this is the perfect gift for wine lovers. So many amazing items and a fun box to bring to a PARTY!
LePrene is a company run by Women, for Women. Their North American designed products are based on our real-life needs. They work closely with the design and manufacturing team to create quality products that meet and exceed customers' expectations.
What's in the box:
1 AERATOR DECANTER: Enhances Flavors and Bouquet. Includes Sediment Screen
1 STAINLESS STEEL BOTTLE CHILLER STICK: Keeps Wine Chilled Longer
8 DRINK COASTERS: Purple Silicone Grooved Pattern Protects Your Furniture
3 WINE GLASS WRITING MARKERS (2 Purple, 1 Silver): Guests Easily ID Glass
2 "DIAMOND BLING" STOPPERS: One Clear, One Purple Acrylic
1 DOUBLE-HINGED CORKSCREW: Stainless Steel Waiter's Opener and Foil Cutter
2 VACUUM-PUMP WINE BOTTLE STOPPERS: Extracts Air to Keep Wine Longer
8 KISS MY GLASS SILICONE REUSABLE WINE LIP CHARMS: Various Fun Colors
Jewelry with a CAUSE!
The Empowerment Strength Charm Bracelet is a thin bangle bracelet with a row of various charms that relate to the Domestic Violence Cause. A round disc charm with "Strength" engraved on it, Infinity Symbol, Butterfly charm, a blue, clear and iridescent faceted bead and a round quartz bead. While Avon's Sterling Silver Empowerment CZ Ring features a solid infinity symbol attached to the band at the top.
20% of the retail price of each item will be donated to the

Avon

Foundation to fund programs to end violence against women.
Empowerment Strength Charm Bracelet
Price: $6.00 Available: Through your local

Avon

Representative or

Avon

.com
Sterling Silver Empowerment CZ Ring
Price: $20.00 Available: Through your local

Avon

Representative or

Avon

.com
BEAUTY:
WODA's Celebrity 24 Karat Gold Mask
Infused with 24 karat Gold, this luxurious mask will help you to brighten, plump, and deeply moisturize your skin. Precious gold works as a powerful antioxidant to fight signs of aging, giving your skin opulent glow. Blended with a potent dose of Vitamin C, this mask lightens hyperpigmentation, revealing a luminous, revitalized complexion with each use.
WODA's Celebrity 24 Karat Gold Mask was developed by the owner of the European Skin and Massage Studio in Santa Monica, CA who wanted to create a natural, result-driven skin care and make it affordable for everyone.
Before creating her own skin care line, the Founder of WODA, Margaret Tomaszewicz who is a European trained esthetician, spent 25 years in the skincare and cosmetic industry in Los Angeles, CA. Her formulas are completely natural and organic and focus on hydration to give the skin life, vitality, and great results. Growing up in Poland, Margaret Tomaszewicz learned to always use quality skin care to keep one's skin supple and beautiful. WODA means "water" in her native Polish language.
WODA products have never been tested on animals and, for every product sold, the company plants a tree via their donations to One Tree Planted.
WodaSkinCare: –Facebook – Twitter- European Skin and Massage Studio