"Now that it feels like summer, we have the perfect beauty products from Models Own for you to indulge in this season! This line of product will highlight and emphasize all your best features. Leaving you with a flawless look all day long."
SCULPT & GLOW HIGHLIGHTER PALETTE
Oh my goodness! This palette is amazing! Because this highlighter palette will help to lighten up your total look. While this mix of three shimmer colors smooths onto your skin. While illuminating and defining your look. And this is perfect for the girl who loves to be in the limelight. Choose between Gold Spotlight, Pink Spotlight or Peach Spotlight. A color for every outfit and mood.
COLOUR CHROME EYESHADOW KIT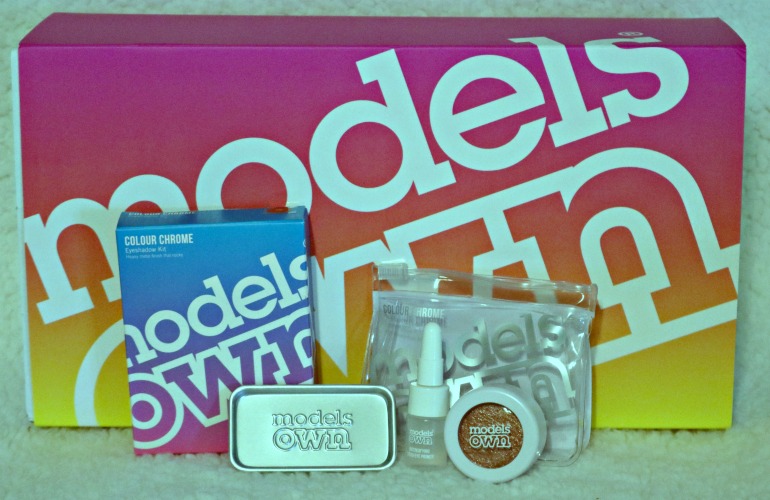 This is perfect for the rocker girl. Because you can go heavy on the metal with this revolutionary long-lasting metallic eyeshadow kit. While combining your primer and the creamy shadow in the mixing tray for a sassy, buildable foil finish. That totally rocks! Because you can choose between Platinum, Copper Lustre, Vintage Pink, Golden Lights, Ultramarine, Tyrian Purple, Night Galaxy, Silver Steel, Chromium Emerald or Gunmetal.
I-DEFINER KOHL PENCIL EYELINER
Eyeliner is something I still have to practice with. I can not draw those fancy eyes. But with this pencil eyeliner, you can get dramatic and intense eyes. Eyes that will truly make an impact. While gliding on oh so easily, that even someone as clumsy as me can use this. They have so many colors choices. Choose from Stardust, Matte White, Gilt, Electric Indigo, Jade Stone, Chocolate Copper, Aquamarine, Sapphire Cadet, Divine Myrrh, Glitz Gold, Silver Sparkle, Bedazzle Black, Mercury Moon, Fandango Orchid, Cobalt Sky or Black Onyx.
Available exclusively at Ulta and Ulta.com.
FOLLOW MODELS OWN FOR BRAND NEWS AND UPDATES ON THEIR SOCIAL MEDIA SITES: WEBSITE – INSTAGRAM – TWITTER – FACEBOOK AND PINTEREST.