Have you heard of PROMiXX? If not, then you're mixing your protein shakes all wrong. Mix them better, and mix them on the go.
You're Mixing Your Protein Shakes All Wrong
Do you drink protein shakes? If so, then chances are you're not mixing them completely. I personally hate when you're mixing them and it clumps in the bottom of your shaker. Then I discovered PROMiXX® 2.0. This bad boy mixes my shakes completely and thoroughly the first time. Not only that, but I can mix on the go too. Seriously, this thing is the Cadillac of shakers!
Goes Where You Do
PROMiXX 2.0 goes wherever you do. It comes with a NUTRiPOD® storage container to put your drink supplement. When you're ready to drink it, remove it, pour in your powder, and push the button on your PROMiXX. It's made from BPA and DEHP free, very durable, food grade plastic. It will fit in your car's cup holder, bike's bottle holder, and it fits nicely in your hands as well. Oh, and it's SELF cleaning! Yes, you totally read that right. When you're all done, just put some warm water inside, push the button, and it spins itself clean!
NO BATTERIES!
There's no need for replacing batteries with the PROMiXX 2.0. It comes with a Lithium-ion rechargeable battery. You charge it via a micro USB cable. I love not having to worry about replacing batteries. Also, it has way more power this way too.
For more than drinks!
Your PROMiXX 2.0 is for more than just protein shakes, mass gainers, and more. Use it to mix some tasty cocktails, or to mix up your baby's formula. You can use it to mix up some pancake batter, yogurt, oats, and so much more.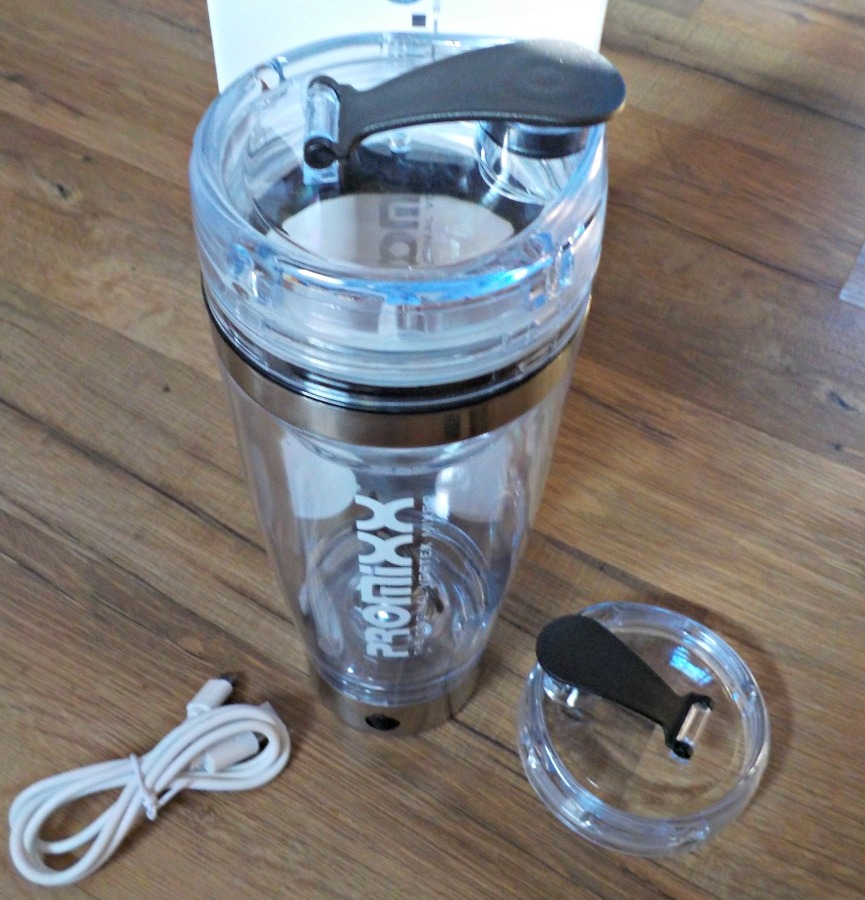 Some Important Features You Want to Know
Lithium-ion USB rechargeable motor with market-leading power output and torque
Detachable motor for ultra light-weight portability and easy cleaning
Specially designed blunt X-Blade™ to preserve micronutrient integrity
100% watertight seal to prevent leakage
600ml capacity with measuring scale (ideal fill 250-450ml)
100% BPA & DEHP free – highly durable, food grade plastic (SGS Certified)
Internal self-cleaning (simply add warm water, detergent and activate vortex)
CE certified product
1 Year limited warranty
To get yours, click here. Be sure to follow via Facebook, Twitter, and Instagram too.